What are the characteristics of Razer devices?
Razer is one of those manufacturers that understands the problems of users and tries to meet them. For years, it has been helping players, and recently also employees.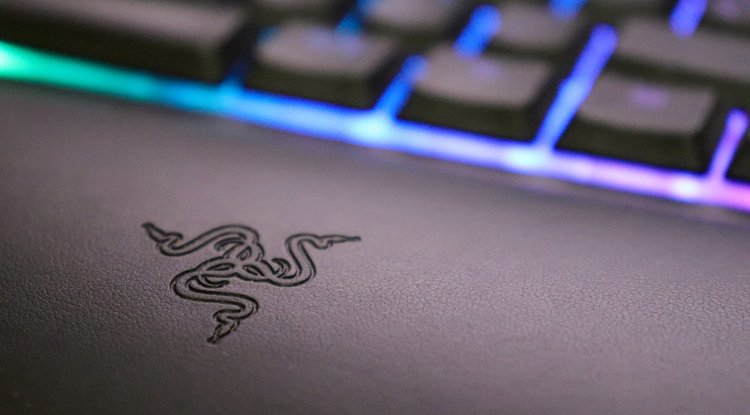 Photo Credits: DepositPhotos
Razer is one of those manufacturers that understands the problems of users and tries to meet them. For years, it has been helping players, and recently also employees.
Razer Productivity Suite, ergonomic work equipment ... wherever you go
If you associate Razer only with gaming hardware, then… it's absolutely no wonder. If you value ergonomics, it may be useful to know that this Californian manufacturer has also been creating office equipment for some time.
Ergonomics and mobility - that's it
Just like the Razer gaming office peripherals, they are characterized by high quality, and - above all - they provide comfort, regardless of where you devote yourself to your tasks. Whether it's a business office, a room in an apartment, or even a table in a restaurant or a place on the train - the Productivity Suite gives you the convenience and ergonomics you need to work fully efficiently.
This is primarily due to the mobility of these devices. They are light and trouble-free to transport, and because they connect to the computer wirelessly, they do not require too much space. There is also no problem with too few ports or they're not the best arrangement in the laptop. At the same time - which is probably the best in all of this - they last a long time, so you can count on reliability, which is one of the key features at work.
What is important, especially if you sometimes work from home (and at all, if you do it at night), is also a quiet operation. Thanks to this, there is no risk that you will stimulate your roommates when you try to finish the project at night, having an impending deadline in your head.
Everything you need - a keyboard, a mouse and a pad for both of these devices
The latest set from the Razer Productivity Suite is the one with the note Pro. It consists of three products, namely the Pro Type Ultra keyboard, the Pro Click Mini mouse, and the Pro Glide XXL pad.
Razer Pro Type Ultra Keyboard
Let's start with the Razer Pro Type Ultra keyboard for comfortable, yet quiet typing. This is possible thanks to the soft keycaps and special mechanical switches. The latter - by the way - is also characterized by a very long service life, reaching up to 80 million clicks. Coming back to the issue of comfort, if you have enough space, you can use the palm rest, filled with plush and covered with artificial leather. Your wrists will thank you for the support.
If responsiveness is your priority, you can use HyperSpeed ​​connectivity, which requires the receiver to be plugged into a USB port on your computer. If you want to free up the sockets, you might as well use Bluetooth. What's more, you have the option of connecting this keyboard to up to 4 devices at the same time, and you can switch between them by pressing a single button. Long working time is another advantage, and specifically, we are talking about 200 hours from charging to charging.
The Razer Pro Click Mini Mouse
The second element of the set is the extremely handy and mobile Razer Pro Click Mini mouse. Such characteristics make it equally comfortable to use in the office and while traveling. Just like the keyboard, it is equipped with silent switches with a lifetime of 15 million clicks. Another common feature is two wireless connectivity options and the ability to pair the device with up to four different desktops and laptops.
The mouse owes its precision to the Razer 5G Advanced optical sensor with sensitivity adjustable in the range of 400 - 6400 DPI. Therefore, you can easily adjust its operation to your needs. You will also appreciate the 4-way wheel (which allows you to scroll vertically and horizontally), which in addition uses HyperScroll technology. Thanks to it, you can switch between two operating modes: fast - free and precise - every clove. The whole is complemented by additional buttons that you can freely program.
Razer Pro Glide XXL
Time for the last piece of the set. As the name suggests, the Razer Pro Glide XXL has a very large surface area. Big enough to fit not only a mouse but also a keyboard. Thanks to this, you get a uniform, flat workspace on a large part of the tabletop. The textured micro-weave surface allows you to count on accurate tracking of your mouse movements, while the dense rubber on the underside ensures full stability. If it matters to you, you will also appreciate how professional this set looks...