What do the critics say about 'Dune', Denis Villeneuve's science fiction show? Is it worth seeing in theaters? (VIDEO)
The filmmaker presents us this September 17 his vision of Frank Herbert's epic adventure. Undecided about going to see it? Do not hesitate. It is one of the best movies of the year.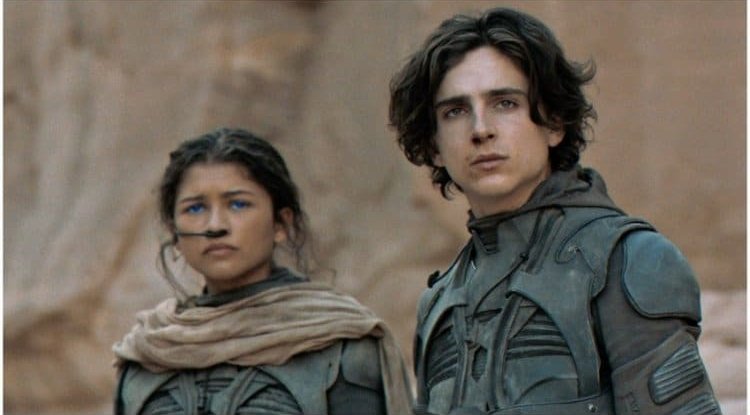 Photo Credits: Warner Bros
This Friday, September 17, everyone has a date with Dune, Denis Villeneuve's film that reinvents the Frank Herbert classic. It is one of the great premieres of this year and one of the best excuses to return to theaters after a year and a half of hiatus. Is it worth seeing on the big screen? What does the critic say about the feature film? Is it really one of the productions of the year?
Judging by the criticism in the specialized press, the answer to all these questions is yes. It is worth the experience in a movie theater, it is one of the best productions of the year and the ratings support Villeneuve's vision. "What has Villenueve done with Dune? Well, he has made the most categorical author's blockbuster of this century", says Alejandro G. Calvo in the chronicle of the Venice Festival, where he was able to see the film.
"The images that Villeneuve builds are majestic in their bombast, fascinating in their sci-fi design and thunderous in their sound (only Hans Zimmer could have done something like that)", continues G. Calvo, "Every new world that appears, every castle, each nave, each object are thought out to the last detail, magnificently designed and built so that they serve both as decoration and as an explanation of the characters themselves ".
Villeneuve puts his personal stamp on the science fiction genre again and that may not appeal to everyone. Just like Arrival was a tale of how to get along with aliens without resorting to violence, don't expect an epic battle full of dynamism between families or an adventure without time to catch your breath. Dune is nothing of the kind. "This is not a light show, it is not a fun and entertaining galactic battle, but rather the opposite. Here you have come to suffer. To see betrayals, plots, murders, massacres, dreams, evil witches, and giant worms. Looking at it, I kept thinking "I'm really liking this, but will someone else like it? ", Reflects Alejandro G. Calvo.
We are facing a film that will appear at the top of the best of the year and will surely have more than one Oscar nomination, but will it be equally well received by the public? We can compare it, for example, with Blade Runner 2049, also by Villeneuve. Ryan Gosling is visually stunning with a leisurely narrative. Viewers give it high marks too, but it's easy to find comments calling it "boring" and "a disappointing sequel."
At the box office, Blade Runner 2049 made almost 260 million, ranking it 35th in the highest-grossing films of 2017. It was enough money to offset a budget of between 150 and 185 million - supposedly what the production cost - but it indicates that the public interest is limited.
In any case, if you are a fan of Villeneuve's cinema if you want to spend two hours immersed in dunes and strange creatures, if what you are looking for is to let yourself be carried away in a cinematographic experience, if you are a cinema lover ... Do not miss the opportunity to enjoy Dune. Of course, on the big screen. The director has stated that he has tried "to design a film that is as immersive as possible. It has been dreamed, designed, and recorded with Imax in mind. When you see this film on the big screen, it is a physical experience. " And if that is what its creator says, who are we to contradict it?
By: Amber V. - Zexron