What would be nice to see on smartphones in 2022?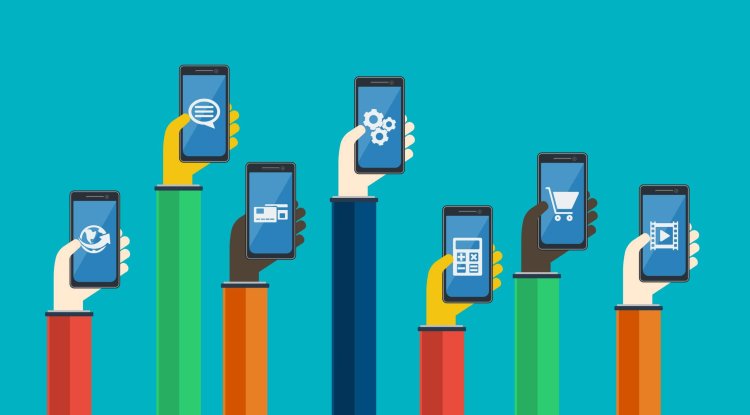 Photo Credits: DepositPhotos
As every year so far, 2021 was great for the smartphone industry. What changes would be nice to see?
From a long period of support, to more foldable phones
More brands offer promises of longer updates (in some capacities), excellent premium and affordable flagship models, high-end cheap phones and improved camera capabilities. However, there is always room for improvement, and in 2021 she definitely saw a few trends that we would rather not see in 2022.
Better update obligations
Samsung launched this trend in 2020 when it announced that a number of devices would receive a three-year OS update and four years of security patches (corresponding to Google's traditional commitment). These devices included slightly older flagship models, some mid-range Galaxy A series phones and foldable models. OnePlus, Nokia, Vivo, Oppo and Xiaomi have announced a similar commitment to OS updates this year, with this announcement only for their latest high-end phones.
Give us a choice of chargers
Apple and the iPhone 12 series have started the trend of removing the included charger with the phone, forcing consumers to buy a charger as a separate item. Samsung and Google followed, which decided to release the charger from the Galaxy S21 series and the Pixel 6 duo. The excuse of most of these companies is that the charger was removed due to environmental concerns. But it is difficult to accept that this is the real reason, when companies charge a significant amount for additional equipment. Still, Xiaomi's launch of the Mi 11 served as a great example for companies to follow. The manufacturer offered packages with and without chargers, but at the same price. So we hope to see Apple, Samsung and Google do the same, or simply charge a minimum fee for the extra charger.
Better support for fast charging
One trend we've seen over the years has been that Android OEMs are releasing phones and chargers with proprietary fast charging protocols. This is not a big deal if these two gadgets support fast charging via standards such as USB-PD, PPS and Quick Charge. But we've seen a few phones and chargers that charge quickly via proprietary protocols, returning to a terribly slow 10W charge via alternative solutions. It would be nice for manufacturers to offer fast charging via USB-PD, PPS and/or Quick Charge. It would be great if more companies abandoned ownership standards as the primary protocol, as PPS and Quick Charge have made great strides in recent years. It would also be good if companies like Google and Apple embrace faster charging in 2022.
More foldable phones in global markets
In 2021, Xiaomi, Huawei and Oppo discovered foldable devices as rivals of Samsung. Although only Samsung is for more markets. Therefore, we would like to see Xiaomi and Oppo bring their folding devices to global markets. Otherwise, it will be another year for Samsung to dominate this space, and another year closer to Apple inevitably bringing its own foldable device. Oppo says it aims to bring Find N to Europe next year, but there is no word on the exact launch time.
Discard bad 2MP cameras
The trend of adding 2 MP cameras, because of the depth sensor and macro lens, was not satisfactory. It is a fairly transparent attempt to increase the number of rear cameras so that brands can say that their latest phone has a triple or quadruple-camera. In the case of a phone like the Nord N200, the device had a triple rear camera system, with the only really useful camera being the main camera. We hope this trend will decrease in 2022 because these 2MP cameras are of poor quality. In fact, Poco has already abandoned two 2MP cameras from its Poco M4 Pro in favor of dual rear-tuning (main and ultra-wide camera).