Xiaomi Mi Mix 4 Review: "Invisible" selfie camera!
The 6.67-inch glass and ceramic smartphone with its premium Snapdragon 888+ SoC, up to 12GB of RAM, AMOLED panel and a three-camera system...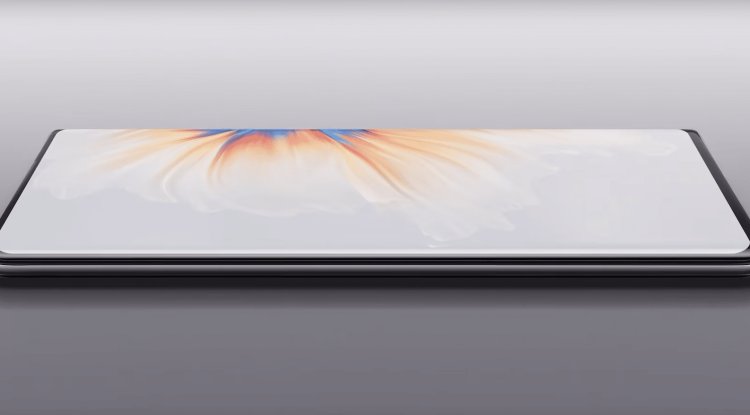 Photo Credits: Xiaomi/Promo
Design and appearance
Xiaomi has wrapped the Mix 4 in a single glass and ceramic case. The design and workmanship are very attractive and the case looks like it is made of one piece. While weighing 225 grams, it is not one of the lightest 6.67-inch smartphones, the slightly heavier weight also emphasizes the impression of high quality.
AMOLED screen with Gorilla Glass Victus and has a "unibody" ceramic frame. The frames are only a few millimeters wide on the sides and top but are still large enough to prevent inadvertent input to the 120-hertz screen. Only the lower frame turns out a bit wider, but the overall impression of the design still remains almost frameless. The screen occupies about 88% of the front area.
The glossy ceramic back makes the Xiaomi Mi Mix 4 quite striking, as the back cover reflects more than the screen. Since it is also quite slippery when you hold it in your hand, it is recommended to use the included transparent cover for Mix 4.
If you neglect its shiny surface, the back cover has a simple design. The only thing that stands out are the vertical Xiaomi inscriptions on the bottom edge and the massive camera module at the top that protrudes a few millimeters from the back cover. Although the camera system is always black, you can choose between black, white or gray for the body cover.
Screen
6.67" screen - AMOLED has a resolution of 2400 x 1080 pixels and a light of 808 cd / m² (APL50: maximum 803 cd / m²). The AMOLED board uses pulse and with combination (PWM) modulation to control brightness, which can become problematic for sensitive users. At a screen brightness greater than 88%, the PWM frequency is a constant 60 Hz. At lower brightness levels (<88%), it varies between 163.4 and 510.2 Hz. For those who are sensitive to PWM, Xiaomi also offers the ability to reduce flicker (DC "dimming"). This is called "Anti-flicker mode" in the display settings and reduces flicker to a constant 60 Hz.
You can adjust the color reproduction of Mix 4 by choosing between "Vivid", "Saturated" and "Original color" color schemes, and you can also adjust the color space and RGB balance if desired. However, you do not need so much fine-tuning, because it is enough to choose the "Original color" scheme. Mix 4 will then display gray tones, and especially colors practically like the original tones, the color temperature will follow the ideal line, and the color balance will be almost perfect.
The stability of the viewing angle is very good. You can easily see the content even from very steep viewing angles. As is typical of OLED panels, the colors can then shift slightly too green or blue, but this has no effect on readability.
Performance
Xiaomi Mix 4 is available with 8 or 12 GB LPDDR5-RAM and 128, 256 or 512 GB UFS-3.1 memory. There are four different storage combinations on offer: 8/128 GB, 8/256 GB, 12/256 GB and 12/512 GB. The smallest version of Mix 4 costs about 600 euros (~ 675 dollars) for example, and you have to pay about 790 euros (~ 889 dollars) for the top version with 12/512 GB of storage. No microSD slot.
The rest of the Mix 4 equipment includes NFC, IR blaster and dual-SIM with 5G. The USB-C port only supports USB-2.0 speed, but can also be used to connect peripherals with OTG compatibility. Since there is no dedicated audio port, it must also fulfill the role of audio output. However, you must purchase the adapter yourself, as it is not included.
As for the system on the chip, here Mix 4 also uses the best of the best, as its Snapdragon 888+ 5G belongs to the fastest mobile SoCs. In addition, the premium Adreno 660 graphics chip and 12GB of LPDDR5-RAM also ensure maximum performance. You can also assume this if you buy a smaller version of the Mix 4 storage, such as the model with 8GB of RAM and 128GB of storage.
In synthetic terms, there is only a small difference between the Xiaomi Mix 4 and other comparable smartphones. Oppo Find X3 Pro (Snapdragon 888 5G) and Samsung Galaxy S21 Ultra with their Samsung Exynos 2100 5G work at almost the same level as Snapdragon 888+. Other smartphones with the Snapdragon 888+, such as the Asus ROG Phone 5s and Nubia RedMagic 6S Pro, are better in some of the scales.
The 120 Hz screen and two speakers plus good performance make this smartphone great for gaming. While games also run smoothly at high levels of detail, it's not always guaranteed to run up to 120 frames per second. If we take PUBG Mobile as an example, over 30 FPS is not possible in relatively moderately high settings, even if the refresh rate is set to 120 Hz.
Camera
An interesting feature of the Xiaomi Mix 4 equipment is its selfie camera below the screen that offers a resolution of 20 MP. It is very well hidden, so it is practically not noticeable in everyday work. To be able to see it, you need to use some tricks like a flashlight on the side screen.
Since the camera has to capture images through the screen, the image quality is decent, but not outstanding. While it can extract some details from objects, images always look a bit blurry. The camera also doesn't like to paint against the light at all. However, it is still the best front camera below the screen that you can get. Those who only use it occasionally for video chat should be quite happy with its performance.
The triple rear camera consists of a 108 MP main camera with Optical Image Stabilizer (OIS) and a Samsung Isocell HMX1 image sensor. This is accompanied by a 13 MP wide-angle lens with a 120° viewing angle and an 8 MP telephoto lens with OIS and 5x optical zoom.
But compared to the achievements of other smartphones in this price range, we are still not completely convinced of its performance. In daylight, Mix 4 is able to capture really good images with a lot of dynamics. But the colors seem too cool in some parts, and the level of detail could still be higher in some areas. This becomes especially noticeable in low ambient light, although a large sensor here can still extract a lot of information about the image.
The wide-angle lens offers good image quality and captures images that are rich in detail but slightly blurry and grainy around the edges. The telephoto lens does a good job, and its 5x optical zoom and optical image stabilizer allow you to capture sharp images of distant objects. The maximum zoom level is 50 times.
Mix 4 can record videos in 4K and at 60 frames per second. 8K recordings are also possible, but only at 24 frames per second. HDR is also supported. The video quality is generally pretty good. You can switch between the main and wide-angle lenses during shooting by adjusting the zoom factor.
Software capabilities
Xiaomi has included Android 11 and Xiaomi's MIUI 12.5 user interface in its Mi Mix 4. Xiaomi typically delivers updates to its current smartphone models at 3-month intervals, so Android security patches should also stay up-to-date at all times.
Battery life and charging capabilities
The packaging of the Xiaomi Mi Mix 4 includes a 120 W charger with a CN socket that weighs almost 185 grams and weighs as much as a smartphone. In addition, there is a USB cable (Type-C-to-A), SIM tool and a transparent bumper housing. A quick start guide is also included, but it requires knowledge of Chinese.
During testing, the discharged battery was fully charged to 100% after only 36 minutes. If you activate the "Increase charging speed" option, it is even faster, and the charging time is then reduced to 25 minutes, reaching 50% charge in just 12 minutes and 80% after 19 minutes. When the charger booster is activated, the smartphone warms up noticeably, but never to an excessive level.
With more than 15 hours of web surfing and more than 16 hours of video playback, the Mix 4 achieves very good battery life. Except for the Apple iPhone 13 Pro endurance champion, none of the top competitors are able to keep up with Xiaomi.
Conclusion
With its Mix 4 model, Xiaomi has offered a great high-end smartphone. First of all, the phone will amaze you with its very high-performance system, bright 120 Hz AMOLED screen, solid, 108 MP primary camera. With its high-quality glass / ceramic single body, the Mix 4 also plays in the top league in terms of its visual appearance.
Two features of the equipment also make the smartphone special in the high range. First, there's the camera below the screen, which makes the Mix 4 attractive to all users who don't like notch cameras. The 20 MP camera hidden under the screen does a good job, but its quality is not as high as with ordinary selfie cameras. Another special feature is the extremely fast charging of the 120 W charger that is also included in the Xiaomi 11T Pro.
Using this, Mix 4 is fully charged to 100% after only 25 minutes in our test. With such a crazy charging speed, you don't have to charge your phone overnight or wait long until the battery is charged enough for everyday use. The price of the device, of course, is not low.