Xiaomi P1E L43M7 TV Review: Comfortable
Xiaomi P1E is of course 4K resolution and at least in this 43" version, it has a VA panel which promises much higher contrast than most models of this diagonal.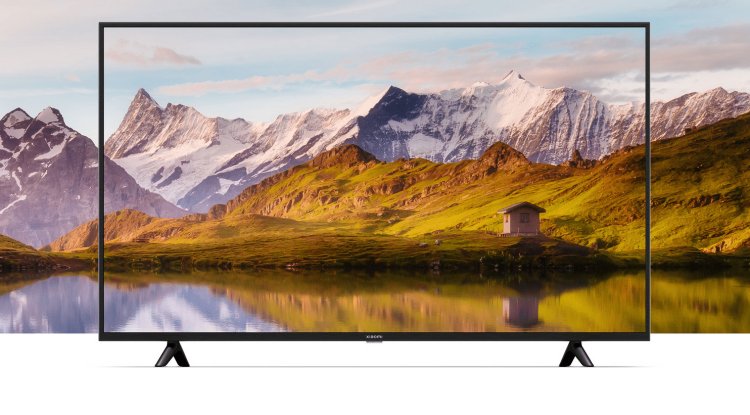 Photo Credits: Xiaomi/Promo
Xiaomi is a really great brand in the electronics industry, certainly through mobile phones, if not through the many other devices they have on offer. The company, whose portfolio consists of hundreds of categories of different devices, was expected to have TVs in it.
It's a 43" TV that should combine all the most important functions for the average user - a good picture and its processing, as well as SMART capabilities with which you will miss nothing - a set that is rarely found in one class in this class. Xiaomi is promoting this TV as "Your first smart TV" and we think that's a very good description - this is practically an ideal TV for a child's room, as well as those for which 43" is enough, and they want something with relatively advanced features. But let's see what adorns the Xiaomi P1E TV.
Design and features
In terms of design, this TV does not stand out from the average - a black plastic frame of average width that fits a little under the finger. A stand in the form of plastic legs and if it weren't for the Xiaomi logo in the middle, this could be any other TV in the lower and lower-middle segment. Most of the back is, however, covered with a sheet metal profile to which two plastic housings have been added - one for electronics and connectors and one for the speakers at the bottom of the TV itself.
As for the connectors, at the bottom you have the LAN port, composite audio-video inputs, antenna and satellite connectors and optical audio input, while in the side section for easier access there is the most important - three HDMI ports - one 2.0 and two 1.4, three USB 2.0 ports, CI + slot and 3.5mm headphone jack. The input lag on HDMI ports is not great, about 50ms, okay for casual console games, but not for online FPS fans.
Of the invisible connections, there are also Wi-Fi at 2.4 and 5GHz, as well as Bluetooth 5.0, both of which are very useful considering Android and its capabilities, but more on that later.
As for the picture, the Xiaomi P1E is of course 4K resolution and at least in this 43" version, it has a VA panel which promises much higher contrast than most models of this diagonal, which are more often IPS type. The contrast is actually very good for VA standards as well.
The black level is excellent, between 0.034 and 0.06 nits, and the maximum illumination is at 357 nits. The TV does not have any improvements as local dimming, which is of course not expected, so when the mentioned maximum brightness is included, it is clear that one should not expect an HDR display that differs from the standard, although HDR as a format is supported and one of the image modes is adapted to just that.
In addition, there is a standard selection of modes adapted to sports, movies, games, or use to connect to a computer, and the best display accuracy was measured in movie mode with a fairly correct Delta E deviation of 3.5. The gamut coverage isn't great though, so the panel displays only 67% of the DCI-P3 spectrum and not even complete sRGB - enough for SDR content and nothing more.
When it comes to panels, let's mention that the uniformity of lighting is quite correct, a small pattern is noticed because of the arrangement of diodes, but there are no big variations between different parts of the screen or spots that we often see, especially on slightly cheaper models. Viewing angles are not ideal, but they are correct for VAs with a slight loss of color saturation when viewed completely from the side and an almost imperceptible difference in brightness.
What stands out is the addition of MEMC capabilities, motion processing - something that does not have a large number of models in the class.
A pleasant surprise is that MEMC actually works quite well in this case, and there are three modes available to you, Clear, Smooth, and Standard.
Here, there is no possibility of user mode and slider for fine-tuning, but most users will not miss it - it is important that the TV successfully alleviates twitching, shows movies at 24 frames per second and improves sports content - things that make MEMC and we consider it a valuable addition that is good to have on every TV.
Overall, when it comes to the image, the Xiaomi P1E has its pros and cons, but we think that the users for whom the image is intended will be more than satisfied.
As for the sound, it is perhaps the weakest point of this model, first of all, because of the rather lean low frequency response that drops below 200Hz, while 120Hz is too quiet, so don't expect music and movies to sound convincing. The sound quality is just correct, as well as the volume and sound image, and among the additional options, apart from the five-band equalizer which you can only subtract certain bands, there are no other types of sound processing or any surround solution. The good news is that with the equalizer, with slightly more extreme settings, it is possible to get a decent sound that will satisfy less demanding users, although, with this TV, a cheaper soundbar certainly makes sense.
As for SMART capabilities, they are certainly the strength of this model, since the Xiaomi P1E comes with an Android TV operating system in version 9, a little older than the current one. It is an official implementation, so the Google Play Store and numerous applications available for Android TV will be available on this TV, which includes all relevant video and music services, cable provider applications, Kodi, various useful applications for streaming videos. Over a network or other device, as well as a pretty good selection of games.
This TV is powered by an unidentified Arm A55 based Quad Core processor at 1.5GHz, with 2GB RAM and 4GB of internal memory whose performance is correct, though not impressive - essentially enough to run all TV functions and applications and games without problems, but nothing more than that.
The speed of the user interface is quite correct, and besides the classic Android TV home screen with applications and content suggestions that we have seen on almost all other Android models, Xiaomi also offers its own Patch wall interface that is interesting, nicer and seems better organized.
TV control is entrusted to a modernly designed remote that is convenient and with high-quality shallow and clear click buttons, and which also supports voice control via Google Now.
It is worth mentioning that behind the Set button there is a quick menu where you can change the picture and sound settings while watching the content without returning to the home screen, which is the most common complaint we have on Android TVs, and all TV and Android settings are integrated into Android menu, not exactly with the ideal organization, but good enough to get used to after the first contact and easily find what you need.
Final impressions
All in all, the Xiaomi P1E 4K TV is a model that has its trump cards. It is the only model to be on the market in its price range, with a combination of the Android operating system and MEMC motion processing.