Xiaomi Wireless Mouse Silent Edition - review
On review, we have the Xiaomi Wireless Mouse Silent Edition, a wireless mouse that costs a bit and works like a dragon.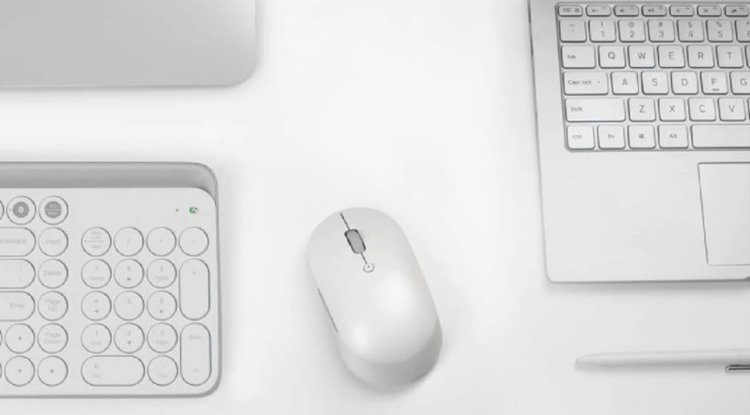 Photo Credits: Xiaomi / promo
On review, we have the Xiaomi Wireless Mouse Silent Edition, a wireless mouse that costs a bit and works like a dragon. Our tool so far has been the Logitech M560, which failed obedience after four years of operation. Since then, we've been slowly piling up Xiaomi products in the house for years, it was time for the M560 to also get a successor from China.
Although we know very well that the products of this company give a lot for relatively little money, we were still skeptical about how good a wireless mouse can be, which costs 28 dollars in online stores. We don't have a habit of saving on the periphery, because we use it for a minimum of eight hours a day. Given the low price, we decided to take a risk. The Xiaomi Wireless Mouse Silent Edition turned out to be a super-cost-effective gadget because it is robust enough for long-term operation, and at the same time very comfortable.
How to use Xiaomi Wireless Mouse Silent Edition
Well, actually, the same way you use every mouse. It is necessary to remove the cover from the bottom by turning it counterclockwise. Here you will find places for two AAA batteries, which, according to the manufacturer, last up to a year. Our old Logitech M560 lasted between a year and a year and a half, so we will be overjoyed if this promise is fulfilled. A 2.4 GHz wireless receiver is hidden between the two batteries. It should be removed from the hiding place and inserted into the USB port of your computer. The connection is automatic, and the Xiaomi Wireless Mouse Silent Edition will be ready to use in a few moments.
It should be said that you can also connect this mouse to a computer via Bluetooth (v4.2). To do this, press the button on the top of the mouse and hold it for five seconds. You'll get a connection notification on your computer and that's it. The range via Bluetooth is eight meters, although we doubt you will see what you are clicking on at that distance. Besides, we wonder who has an eight-foot-long study at all. However, we recommend connecting via a wireless receiver because in our case it proved to be a more stable option. There is a button on the bottom that needs to be switched to the 'on' mode. Otherwise, this whole story is in vain.
As it is in practice
We have already said that it is comfortable and well made. The wheel is precise, without idling or slipping. The left and right buttons are muted, but not completely silent. There is a quiet, dull sound, much quieter than the clicking of mice without a 'silent' function. The two side buttons are therefore not silent, but the usual 'click' is heard. We don't understand why they haven't been silenced either when this whole gadget is already under the muffler. They are not loud and their sound does not matter when working, but it is still a pity. But if they are not noiseless, these keys are very useful. When working in a web browser, they are great for returning to the previous page, and they are even more convenient in Notepad ++ because you can easily switch between tabs.
The optical sensor has 1300 dpi, which is more than enough for normal business use. Serious gaming will require a more precise device, although the Xiaomi Wireless Mouse Silent Edition will also work if you're out of money. It does not have its own application, but the options are set within the Windows operating system. If you opt for this mouse, I note that you can also buy it in white.