1st Steam 2022 Poll: Windows 11 and Oculus Quest 2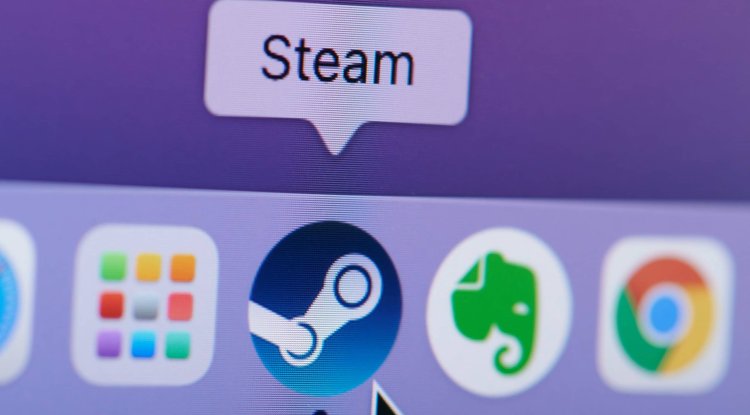 Photo Credits: Depositphotos
Valve has published the results of its latest Steam survey, in which users, optionally and anonymously, share the hardware and software of their installations, leaving us with a basic idea about the most popular components and operating systems within the gaming sector, as it does every month, but especially at the start of the year.
And it is this survey that provides us with benefits such as serving as a modest guide to assembling a computer, knowing that we employ the components most commonly used by players of the popular PC platform.
In fact, Valve has been ensuring for years that it is used to make investment decisions and to provide goods.
We begin by assessing the processors, in the same sequence as the survey itself. A sector that, despite not giving a significant change, demonstrates how AMD continues to lose ground to Intel, passing to a presence of 31.07 percent and 68.93 percent, respectively, demonstrating a modest but consistent rise since the debut of Ryzen CPUs. Similarly, 4-core CPUs remain the most popular among gaming platform users, with typical frequencies ranging from 2.3 GHz to 2.69 GHz.
Moving on to one of the most anticipated elements, we once again see NVIDIA graphics dominating, with 75.4 percent compared to 15.05 percent and 9.31 percent for AMD and Intel, respectively, albeit the gap is narrowing slowly. In terms of the most popular model, we have the unrivaled GTX 1060 for another month, but it does lag slightly behind the GTX 1650.
However, Steam provides some fascinating extra statistics, revealing that the most popular AMD GPU is the Radeon RX 580, while Intel users prefer UHD Graphics.
In general, visuals that are not only outdated (because of a continuing scarcity of units, speculation, and overpricing), but also fall outside of the realm of ray tracing, which is becoming increasingly common in today's games.
In terms of virtual reality, the Oculus Quest 2 once again dominates the market, displaying new growth, growing its presence by up to 6.39 percent compared to last month to already capture 46.02 percent of all VR headsets.
Finally, despite the great reluctance still seen among users, the Steam survey shows us a constant growth of Windows 11, rising this first month of the year by up to 3.41 percent to establish itself without a doubt as to the second most used operating system by users, with 13.56 percent of the total share.
Although it still has a long way to go to overtake Windows 10, which continues to lead this list with a 77.82 percent presence.
So it'll be interesting to see if we see an increase in Linux usage due to the addition of SteamOS alongside the Steam Deck later this month, or even in the next Steam poll in March.