Apple's M1 Max graphics will probably be more powerful than the PlayStation 5
It can be said that Apple's Unleashed event was even more interesting than the iPhone 13 launch event. During the event, Apple unveiled the new generation AirBuds, the new generation MacBook Pro and its most powerful chips. The most powerful chip introduced was the M1 Max.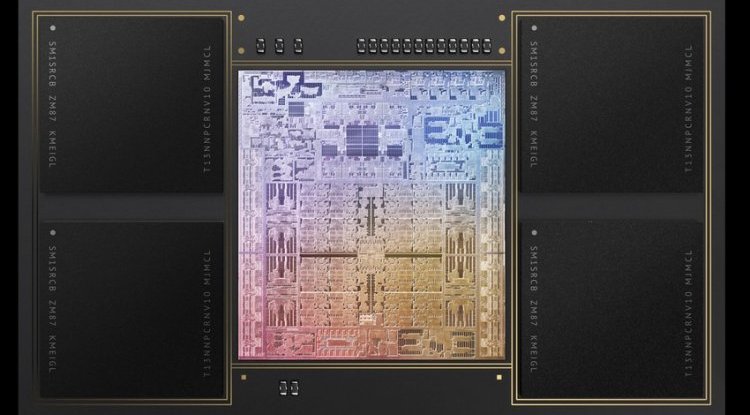 Photo Credits: Apple / promo
Recent studies have shown that this powerful chip may be even more powerful in terms of graphics processing than the Sony PlayStation 5 console.
The Notebookcheck website was able to determine the graphics power of the chip in a study of the GPU cores of the Apple M1 Max chip. The chip can produce about 10.4 teraflops of graphics processing power. To better understand the power of the Apple Max M1 chip, it is better to know that the graphics power of the M1 chip was only 2.6 teraflops.
Compare the power of MacBook Pro (M1 Max) with PS5 and Xbox X series
The graphics power of the Sony PlayStation 5 console is 10.3 teraflops. This means that MacBooks equipped with the M1 Max chip can perform better than the PS5 console, at least on paper. Of course, the M1 Max outperforms the 12.2 teraflops Xbox X Series. It is also good to know that the number of teraflops in a console, processor, and… in no way can represent the main power of that product in the field of graphics processing in the real world.
Although the graphics power of Microsoft's Xbox X Series is greater than that of Sony's PlayStation 5, in the real world the two consoles perform almost identically. Also, the higher graphics power of the MacBook Pro equipped with the M1 Max chip does not mean that this laptop is suitable for gaming.
Previous reviews have suggested that the power of Apple's 32-core M1 Max chip would be about the power of a laptop version of the RTX 3070 graphics card. But now, studies have shown that the power of this chip is closer to the laptop version of the RTX 3060 graphics card with 10.9 teraflops of power.
It's still a bit early to comment on Apple's new chips, and we'll have to wait for the results of reputable benchmarks to understand the true power of the M1 Max and M2X chips. While the power of the Apple M1 Max chip is no secret, at least Apple's new MacBooks may not be the best choice for gamers, and there are better and more economical options on the market.
By: Amber V. - Zexron