Audio Technica ATH-ADX5000 headphones review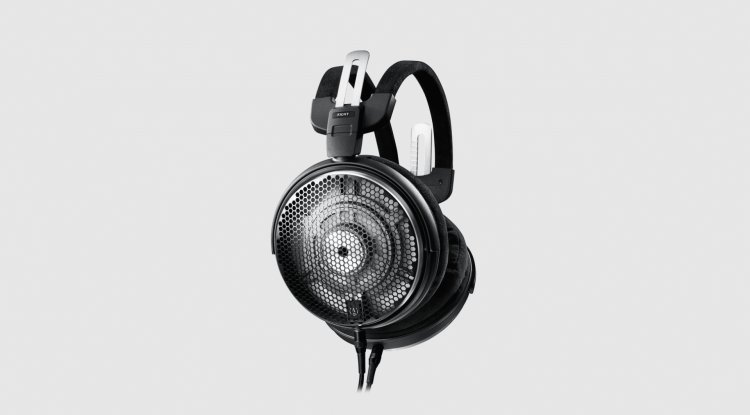 Photo Credits: Audio Technica/Promo
These are true reference headphones that will present you music in all of its spectacular glory, with soul and body, without calling attention to themselves.
Audio Technica, a Japanese brand, has nearly iconic status in the realm of sound equipment and ranks among the true leaders in many ways. The company's headphones are well-known for their success (although not that laptops, turntables, or microphones can be declared unpopular). The selection is highly diverse, with enormous, pricey open headphones ATH-ADX5000 dominating.
Appearance and construction
When you unwrap the headphones from their excellent, spacious packaging, you'll be surprised at how technically advanced they are. There is no eye-catching luxury or pursuit of first-class elegance - everything is according to technical requirements and the final goal. This isn't necessarily good news for everyone; considering the exorbitant price, perhaps a dash of nice materials wouldn't hurt.
The craftsmanship is good (after all, the headphones are hand-folded in the company's Tokyo facility), and the headphones appear trustworthy, despite being very "light." The open shells are dominant, with an outside overlay that is basically a grid with huge meshes, allowing you to see inside the speaker.
The shells are also enormous and can securely encircle even the largest of ears, however, they could be a touch deeper. The power cord with A2DC coaxial connections can be inserted from below, and the comfort of the touches is ensured by small but very comfortable earphones with soft Alcantara.
It is also present on the head bridge, which forms only relatively thin profiles - this is irrelevant because the entire body is built of magnesium, making it both light (270 grams) and sturdy. However, the headphones sit well on your head, providing exceptional comfort even when listening for extended periods of time. This is further aided by the sliding system's wide range of settings.
A new speaker with an unusually large diameter of 5.8 cm has been designed specifically for the ATH-ADX5000. The membrane is reinforced with magnesium and is kept in one solid block utilizing Core Mount technology, which seeks to eliminate vibrations and resonances while simultaneously improving airflow.
The frequency range of Audio Technica's top model is 5 - 50,000 Hz, with a sensitivity of 100 dB / mW and a total impedance of 420 ohms.
Simply wonderful, designed for the sole aim of producing a fantastic sound. And, it must be noted, quite skillfully built - for your money, you receive the maximum possible, even if it does occasionally overlap with the highest floors of the headphone world.
Perhaps only a little technically austere design, demonstrating that the goal is not luxury, but comfort and reproduction excellence could sound inappropriately commonplace in a pricing battle. But as soon as you put the headphones on, you forget about it.
You'll even forget you're wearing headphones (assuming the amplifier has enough power that the ATH-ADX5000 doesn't dislike and the system has the correct sound quality) - music is all around you, for you, and with you. These are true reference headphones that will present you music in all its blinding glory, soul, and body, without calling attention to themselves.
Technical parameters:
Open, circumaural construction
Body material aluminum, magnesium, polypropylene
Dynamic converters  , 58 mm, tungsten surface
Alcantara earrings
Frequency range  5 - 50,000 Hz
Sensitivity  100 dB / mW
Impedance  420 ohms
Load capacity 1000 mW
Connection type  detachable cable
Cable parameters 3 m, 6 N OFC, A2DC connectors
6.3 mm connector
A2DC cable-handset connection
Weight 270 g without cable