Collapse and bewilderment: Bitcoin in the first half of 2021!
Cryptocurrency is increasingly moving towards becoming part of the investment and commercial mainstream, with the help of large financial firms and companies that are already accepting this new asset as payment.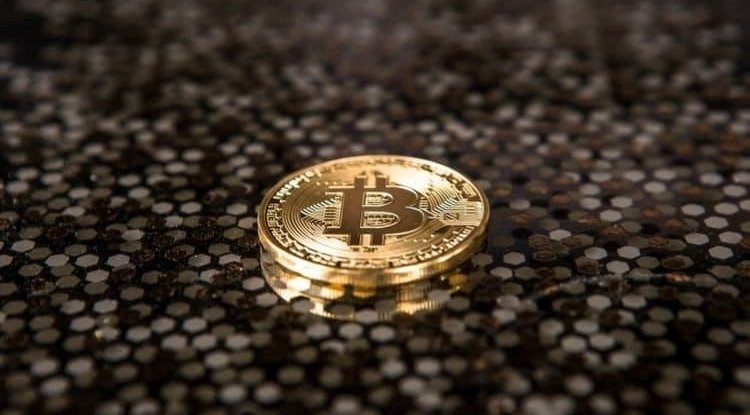 Photo Credits: André François McKenzie
LONDON (Reuters) - If you invest in bitcoins, then in 2021 your nerves are probably pretty worn out.
Thanks to their interest, Bitcoin reached an all-time high in April - almost $ 65,000. However, in its typically capricious manner, it has since lost nearly half its value.
Since the beginning of the year, the first and largest of the cryptocurrencies has grown by about 20%. Here are some charts that show how the last six months have been for Bitcoin.
Still unstable
Sharp price fluctuations have been a characteristic feature of Bitcoin for almost 13 years of its existence. The first half of 2021 was no different, despite hopes that improved liquidity and stronger infrastructure would smooth out fluctuations.
Bitcoin has more than doubled since the start of the year, hitting an all-time high of $ 64,895 in mid-April and then dropping by more than half in just five weeks as regulators around the world - especially in China - tightened their grip on cryptocurrencies.
In May alone, Bitcoin lost 35%, the worst monthly total since 2018. It dropped below $ 30,000 for the first time since January, briefly canceling out all year-to-date gains.
According to JP Morgan analyst Nikolaos Panigirtzoglu, many large investors left the bitcoin market after the sharp rise in prices in the first quarter, and some switched to gold.
"In the second quarter, we found that the demand for bitcoin is price sensitive," he said. "Some investment funds started withdrawing from bitcoin in April ... They felt that bitcoin prices were too high in relation to gold."
Bitcoin or altcoins?
Bitcoin has been making headlines this year. However, many of its smaller competitors - digital currencies known as altcoins - have seen more significant gains.
Ethereum, the second-largest cryptocurrency, has nearly tripled this year, fueled by the rapid development of the so-called Decentralized Financial Sector ("Defi"). Defi often uses its underlying blockchain technology to deliver financial services without traditional intermediaries such as banks.
Signs that the Ethereum blockchain is gaining traction among the mainstream financial companies have also contributed to the rise in the cryptocurrency's value.
XRP, the seventh-largest cryptocurrency, rose by the same amount. Other once-obscure currencies such as Dogecoin, created in 2013 as a joke, have also significantly outpaced Bitcoin as investors are drawn to the prospect of quick profits. Dogecoin has skyrocketed over 5,000% this year.
Displaced by social media favorites
This year, retail investors were attracted to Bitcoin by stories that it could act as an inflation hedge and the payment instrument of the future.
In addition, the growth of the rate was promoted by the opinion that it is a means of quick profit - this quality unites it with another phenomenon of 2021 - "meme" stocks, the price of which is stimulated by the hype on social networks.
Shares of GameStop and AMC Entertainment Holdings, two of the leading meme companies, skyrocketed in the first quarter with bitcoin, fueled by retail investors who had plenty of money and time to spare during the lockdown era.
However, the situation has changed since then, and so far GameStop has overtaken Bitcoin growth by more than 1,000% and AMC Entertainment by more than 2,500%.
By: Amber V. - Gossip Whispers