Cooler Master releases PCI-E 5.0 power supplies
Cooler Master has now announced the next-gen of power supplies for the PCI Express standard. They recently presented two models from their V series,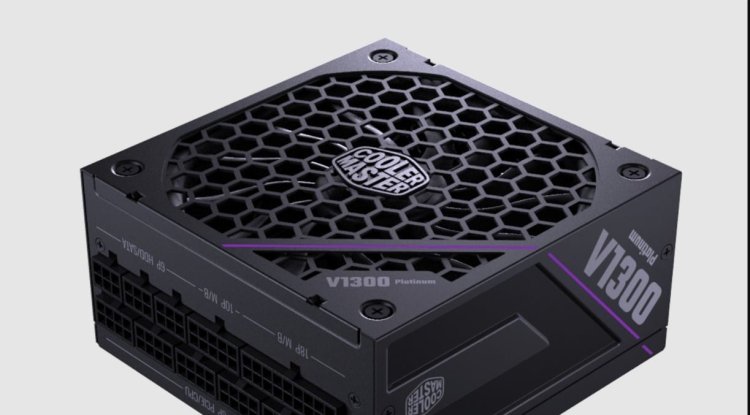 Photo Credits: Cooler Master / Promo
Cooler Master has now announced the next generation of power supplies for the PCI Express standard. The company recently presented, among others, two models in the SFX form factor from its V series, which are said to deliver a maximum power of 1,100 and 1,300 W and have a PCI-E 5.0 connection.
Slowly there is movement in the range of PCI Express 5.0-capable power supplies. After Asus and MSI, Cooler Master from Taiwan is now also presenting corresponding power supplies that are supposed to supply next-generation GPUs with the necessary power. The Taiwanese manufacturer is releasing two Platinum power supplies from its own V series in the SFX form factor, which it says have a maximum output of 1,100 and 1,300 watts respectively. The power supplies are suitable for Mini-ITX builds, compatible with all SFX cases, and have a 92mm fan installed.
Next generation power supplies
The PCI Express 5.0 connection with the corresponding 40 cm long cable is important. Cooler Master does not use the terms 16-pin or 12+4-pin here, but only speaks of a PCI-E 5.0 connection. This supports the data link speed of 32 GT/s with "superior memory, storage capacity and segmentation capabilities to capture higher volumes of upstream and downstream traffic." With the 12+4-pin connector of the power supplies, a power output of up to 600 W should be possible.
It also comes with an 80 Plus Platinum certification, which guarantees a typical efficiency of 92 percent under normal operating conditions. The dimensions are also 100 × 125 × 63.5 mm, while the guarantee is given as ten years. The manufacturer has also presented the same power supplies in the SFX-L form factor, which are slightly larger and come with a 120mm fan. A release date and price for Cooler Master's V1100/V1300 SFX Platinum power supplies are not yet known.
In other news, there are indeed many adventurous and extravagant PC cases, but a newly introduced case has what it takes to knock PC builders off their feet. For the 30th anniversary of Cooler Master, the Taiwanese hardware manufacturer presented a crazy PC case in the form of a very large sneaker.
Cooler Master comes around the corner with a very special PC case. This is called Sneaker X and is originally based on the idea of ​​PC modder JMDF. This modder submitted his design idea and the accompanying PC case to the Case Mod World Series 2020 two years ago. The case is an ode to the sneaker culture and accordingly only something for sneaker fans who want to marvel at one of their favorites in the form of a PC. However, the design itself does not attempt to imitate any specific sneaker model. According to JMDF, however, it was inspired by sneaker designs by Nike, Adidas, and Balenciaga.