GRAND SEIKO, JAPANESE ARCHITECTURE AS A SOURCE OF INSPIRATION
Two new timepieces from Grand Seiko's Elegance Collection are inspired by the subtle shades of light and shadow in Japanese architecture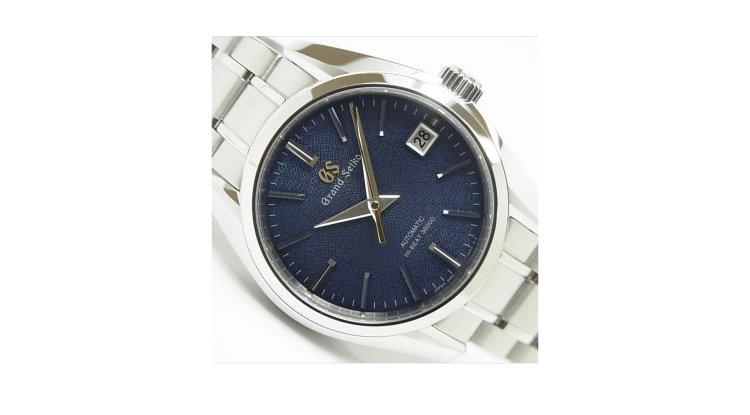 Photo Credits: GRAND SEIKO/Promo
The European market is increasingly central to Grand Seiko. Watchmaking savoir fair, avant-garde productivity and quality materials are the distinctive characteristics of the Japanese high-end watchmaking brand founded more than 60 years ago, which continues to dialogue and compete with world watchmaking. 
Grand Seiko today presents two new creations, exclusively for the European market, which draw inspiration from the interaction of light and shadow, distinctive features of traditional Japanese architecture. Thus, the two new watches from the Elegance Collection of the Japanese high jewelry brand, SBGW267G and SBGW269G, in addition to drawing inspiration from the characteristic Japanese design, also represent the concept of Nature of Time characteristic of the brand, together with a unique aesthetic. SBGW267G evokes the image of "Asakage", the dazzling morning light that is absorbed by the shōji and softly illuminates the entire room, while SBGW269G, designed in the image of "Yukage", evokes the dim light. 
ESSENTIALITY, ELEGANCE AND FUNCTIONALITY COME TOGETHER IN A SINGLE WATCH 
Both models feature a curved dial embellished with a special washi pattern with an elegant texture. When light is reflected on the dial, a delicate gradation is created, achieving aesthetic harmony with the classic shape of the polished case and the box-shaped sapphire crystal. 
The watches are fitted with calfskin straps whose sophisticated shades are achieved by applying a second layer of color on top of the first, which is then progressively removed, creating a delicate texture and hue blending perfectly with the overall design of the watch. 
The hour and minute hands are finely curved to follow the contours of the dial, ensuring high legibility. Both versions are powered by caliber 9S64, a hand-wound mechanical movement that offers an immutable, high level of precision and a three-day, fully wound power reserve.  
By: Amber V.