HP Envy Inspire, printers for the smart home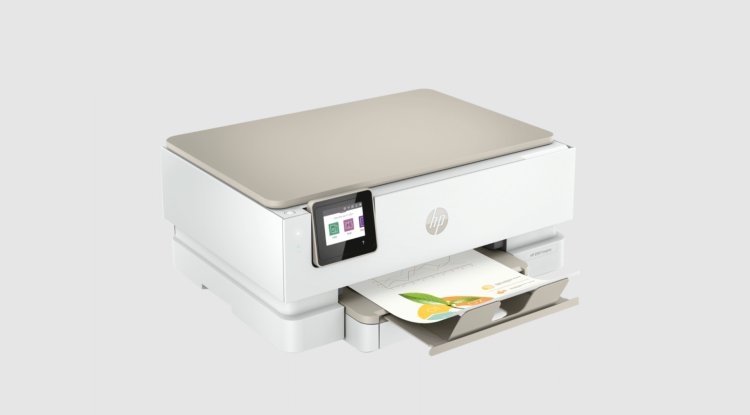 Photo Credits: HP/Promo
At a time when work, family, and play are still very much in the house, HP has announced its new HP Envy Inspire printers, which are ideal allies for productivity, learning, and memory creation. And it is that the new HP Envy Inspire 7200e and 7900e printers give excellent performance with faster printing speeds while meeting all of those basic requirements.
The new Envy Inspire perfectly combines the best of the range of home printers with the latest technologies such as photographic inks and services with HP's intelligent printing solution, offering some of the most complete and versatile home printing systems on the market. It was designed based on knowledge gained during the pandemic, where the company was able to identify the main needs of users to adapt to the new normal.
And it is that, in addition to making work easier, the Envy Inspire can help us keep alive and celebrate the most important moments with our families, thanks to new photo printing capabilities that include personalized printing on both sides, automatic date and location insertion, and quality adapted to the phone in new sizes, such as panoramic and square for social networks.
In fact, these printers have a large choice of templates available through the HP Smart App, with which we can quickly and easily create and personalize our own greeting cards, recollections, and much more.
However, one of the most significant advantages of these printers is that we do not need to be in front of them to utilize them. And it is that thanks to remote access via the mobile application, any member of the family may safely access your printer, send and store data, and print from anywhere.
Both the HP Envy Inspire 7200e and 7900e are already available on the company's official website, with pricing ranging from 140 to 170 dollars, respectively. Furthermore, both printers will be compatible with the HP Instant Ink service.
HP Instant Ink helps you save
What exactly is HP Instant Ink?
We might classify it as an on-demand ink refill service, but that would be oversimplifying things because this service is much more than that. Unlike typical services, which need you to take care of practically everything, HP Instant Ink allows you to fully forget about ink and gives you complete control over your subscription.
You're in command because when you sign up for HP Instant Ink, you don't have to make any commitments, and you can manage your subscription's status online. For example, if you need to change your plan, you may do so in seconds and without wasting time phoning or explaining. The same is true if you wish to unsubscribe for a period for any reason; you can do so quickly through your account and then join up again whenever you want.
HP Instant Ink was created with the user in mind, thus it is absolutely free of compromises and operates in a completely transparent manner. If you opt to subscribe, you can remain as long as you like and leave as easily as you came in.
You can print a set amount of pages for a fixed monthly charge, depending on the plan you choose. It makes no difference how you print them or how much ink you use, so you can print anything in color and with good quality. You will no longer have to worry about this, and if you need to print more, you can purchase more page packs or modify your subscription. A color page costs the same as a black and white page with HP Instant Ink, which offers significant savings even in the short run, especially if you prefer to print images and sketches.
If you sign up for a printing plan that allows you to print 100 pages per month but only use 50, you will have accumulated those 50 pages for the following month (150 pages in total). This page accumulation operates indefinitely, that is, month after month, so you do not lose your pages.
HP Instant Ink will always provide you a notification when the pages in your plan are about to run out so that you can manage your subscription as effectively as possible. That way, you'll have enough time to determine whether to continue printing until your pages are depleted, purchase extra page packs, or upgrade.