IoT cloud is a new ​​hyperscalar competition
Three leading global hyperscalers (AWS, Microsoft and Google Cloud) hold more than 80% of the market share for global cloud computing services.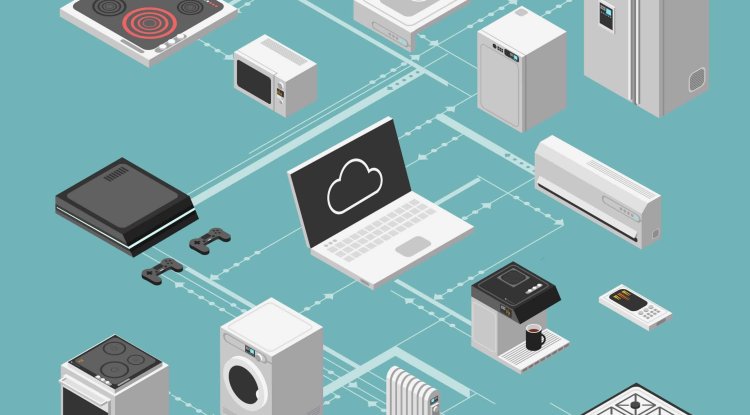 Photo Credits: DepositPhotos
Three leading global hyperscalers (AWS, Microsoft and Google Cloud) hold more than 80% of the market share for global cloud computing services specifically for IoT workloads, according to the latest IoT Analytics survey Cloud Computing for IoT Market Report 2021 –2026.
Although the provision of public cloud services to connect IoT devices is not (yet) a major driver of hyperscalar business, IoT services and related cloud infrastructure investments are expected to grow faster than overall public market spending and will therefore become of strategic importance in the coming years. years as the public cloud computing becomes a multibillion-dollar market.
AWS had the advantage of being the first driver, introducing public services in the cloud in 2006 and adding IoT-specific services in 2015. Microsoft Azure, which launched its public cloud four years after AWS, introduced its IoT services just five months after AWS and has since overtaken AWS as the market leader for IoT-specific services thanks to its IoT-focused strategy. a $5 billion investment in IoT in 2018 and a strong business share in the business market, representing some of the largest IoT implementations. The Google Cloud Platform (GCP) has managed to maintain its position as a strong challenger to Azure and AWS due to its foothold in data and analytics. However, Google's focus on IoT so far is not the same as that of its main competitors.
Microsoft Azure IoT
Of the three major hyperscalers, Microsoft has the strongest business user base due to the widespread use of Microsoft Windows, Microsoft 365 (formerly Office 365) and Microsoft Dynamics. For many customers, it was easy to add new Microsoft Azure cloud services on top of existing tools. Key features for Microsoft Azure, in general, are its integration with business intelligence tools (especially Power BI), its industry-specific solutions (e.g. Microsoft Cloud for retail or Microsoft Cloud for manufacturing), and the company's strong focus on enterprise support.
AWS IoT
AWS is a global leader in the public cloud market and is the first in the market with IoT-specific public cloud solutions. Its greatest strength is the large amount of specific public cloud services (the company lists a total of 227 different cloud services on its website since February 2022) and the associated user market share and development ecosystem.
GCP IoT
Although Google Cloud is by far the third largest global cloud services market, the company is behind some of the latest and most accepted technologies in the cloud. The Kubernetes open source container orchestration platform, for example, was designed by Google and has since become the de facto standard for cloud container management. Due to its legacy in organizing search and related data, Google has also maintained its strength in analytics, big data, and more recently in artificial intelligence and machine learning. Cloud IoT Core is the most popular Google Cloud IoT service (based on public IoT case studies). Cloud IoT Core is a fully managed service used to connect IoT devices. It can be combined with other services offered by Google Cloud to build an end-to-end IoT solution. Google's IoT Core is very similar to Microsoft's IoT Hub. For further data processing and management, Google integrates into its general blockbuster analytics tools (e.g. BigQuery), but, unlike its competitors, does not provide IoT-specific data services (e.g. AWS IoT Analytics).