iPhone SE would have already entered production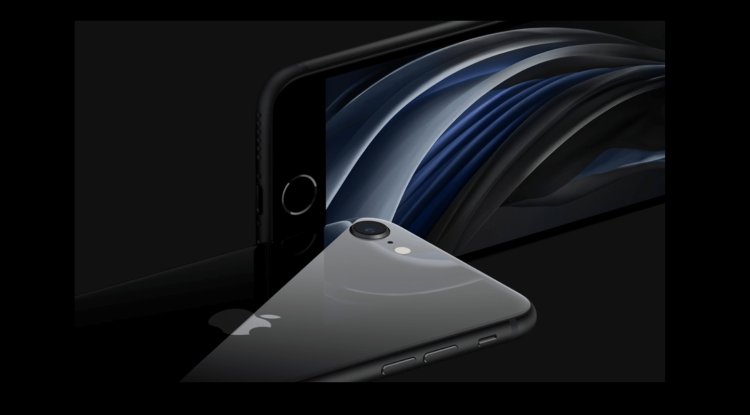 Photo Credits: Apple/Promo
Although it may not be one of the most anticipated Apple releases of the year, the third generation iPhone SE piques everyone's interest. This is understandable given that this model provides access to the Apple ecosystem at a significantly lesser cost than the company's flagships. And, as we've already stated, the iPhone SE is not the low-cost iPhone that many people expected, given that we're talking about a device that costs roughly $500.
Yes, it is cheaper than the cheapest iPhone of the latest generation, as it is currently occupied by the iPhone 13 Mini, after a first-generation that seemed to pass without pain or glory, for some time now it appears that Apple has decided to bet more on this option, accelerating the schedule of new versions and narrowing the gap that separates it from the top of the range.
Since everything suggests that we will only have to wait a few weeks for its unveiling, speculations and references continue to emerge that surprise us. According to the most recent leaks, the third generation iPhone SE has already entered mass production, boosting estimates of an already very soon announcement and launch.
But there is something more notable in said release, and that is the mention of three iPhone SE models appearing in the Eurasian Economic Commission's database: A2595, A2783, and A2784. As a result, it appears that those ending in 83 and 84 are two very identical gadgets, with the only variation being the storage capacity, which might be 64 or 128 gigabytes, respectively.
So, how about the A2595? This is where we can think about different possibilities while waiting for them to be confirmed or refuted on the day of their official presentation. Some sources, such as the aforementioned article, speculate that it might be a rumored version of the iPhone SE without a Home button and, as a result, with a screen that takes up the entire front. In this instance, it is possible that the Touch ID sensor will be situated on one of the phone's edges.
Another possibility, given that the number that identifies it is lower than the previous two is that we are looking at an iPhone SE that is less expensive than the other two versions, possibly without 5G and with an SoC older than the A15 that they would probably attach.
The fascinating thing is that if the iPhone SE were the first, Apple would aim a little higher with it. If it were the second, this would be one more step toward popularizing the iPhone, which we discussed a few days ago, and that makes more and more sense, especially if Apple plans to continue its recent path of economic development.