Lenovo: Full specs of the Legion Y700 and Y90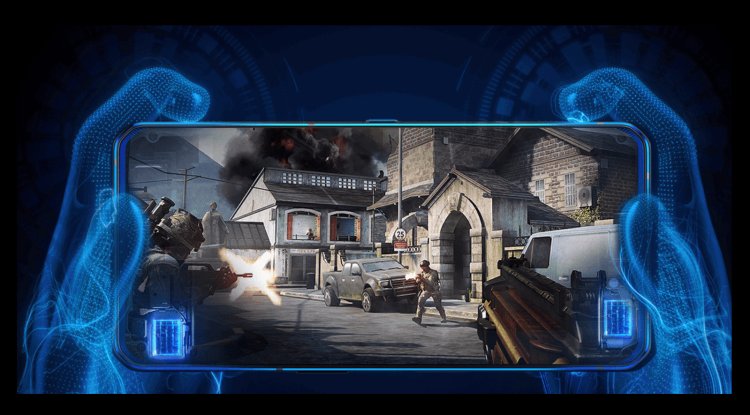 Photo Credits: Legion/Promo
This does not happen very often. Lenovo has decided to release the entire specifications of the Legion Y700 gaming tablet and Legion Y90 gaming smartphone before its formal debut, which is only (already) set for February 28, 2022.
Lenovo has revealed the full specifications of the Legion Y700 and Legion Y90
The company does not wish to keep the Lenovo Legion Y700 tablet's design and specifications hidden from our prying eyes. The company has revealed a list of the tablet's most significant gaming components.
Even before the official release date of February 28, 2022, we learned that the Legion Y700 will have a Qualcomm Snapdragon 870 3.2 GHz processor, 8 GB to 12 GB RAM LPDDR5 RAM, and 128 GB to 256 GB of built-in UFS 3.1 type internal memory, as well as a steam chamber with a size of 8500 mm 2 and a heat dissipation system with a total area of 45337.7 mm 2.
In addition, the Lenovo Legion Y700 specifications will include an 8.8-inch LCD screen with a resolution of 2560 x 1600 pixels (343 PPI) and a brightness of 500 nits with a refresh rate of 120 Hz, 240 Hz touch tracking, and Dolby Vision technology.
Furthermore, the tablet will include JBL stereo speakers, 13 Mpix cameras on the back and 8 Mpix cameras on the front, Bluetooth 5.1 and WiFi 6, a microSD card slot, a 3.5 mm headphone socket, and a USB 3.1 Gen 2 Type C port with USB OTG capability. The Lenovo Legion Y700 will be powered by a 6550 mAh battery with 45 W charging capabilities (50 W power adapter supplied), and the overall dimensions will be 207.1 128.1 7.9 mm.
The Lenovo Legion Y90 smartphone will also make its formal debut on February 28, 2022, featuring a Snapdragon 8 Gen 1 3.0 GHz processor, 12 GB to 18 GB RAM, and 256 GB to 512 GB UFS 3.1 flash memory. Furthermore, a version with a 128 GB SSD disk will be available (in the top configuration, 18 GB RAM + 512 GB UFS). The heat dissipation system with a steam chamber with an area of 3520 mm 2 will keep the device's temperature under control.
The Lenovo Legion Y90 will also have a 6.9-inch AMOLED screen with a resolution of 2460 x 1080 pixels (388 PPI) and a brightness of 1300 nits, as well as Dolby Vision and HDR10 + support with the ability to refresh the image at 144 Hz and touch tracking at 720 Hz, with a response time of 3.4 ms.
Furthermore, the Lenovo Legion Y90 will have three cameras (16 Mpix on the front, 64 Mpix + 13 Mpix on the rear), 1.48cc super-linear speakers with Dolby Atmos, and a two-cell battery with a capacity of 5600 mAh with 68 W cable charging capability. (68 W power adaptor included). The smartphone will also have two USB-C ports.