Leroy dazzles the most demanding
As prestigious as it is unknown, Leroy is the kind of manufacturing that dazzles the most demanding.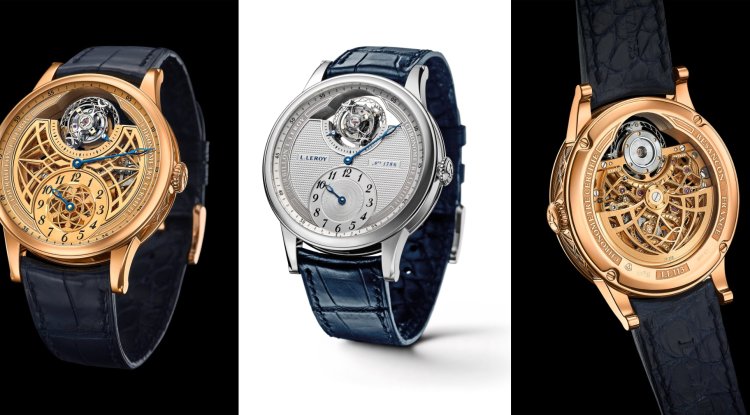 Photo Credits: Leroy / promo
As prestigious as it is unknown, Leroy is the kind of manufacturing that dazzles the most demanding. Few firms can rival its anti-gravity device the Leroy Osmior Tourbillon Regulator Automatic. Here we have a story with a happy ending.
L. LEROY
Miguel Rodríguez, president and founder of Festina Group, for years, had the desire to turn his group into a leader within the sector. The project has been built little by little. First, the well-known firm that gives the conglomerate its name. Later came houses of the prestige of Perrelet and solid productive infrastructure with the manufacturer Soprod as the flagship. He was missing a big name in Haute Horlogerie and he found it in Leroy.
There are many who wonder what the origins of this firm are. Then comes the surprise to discover that we are facing one of the most established labels of European watchmaking. The saga begins with Basile Charles Le Roy, a young watchmaker based in Paris who founded his own workshop in 1785. Basile and his descendants would soon become the most renowned watchmakers in the city, in clear competition with the well-known Abraham-Louis Breguet. In the coming decades, Leroy would establish itself in the European market as one of the best manufacturers of marine chronometers, a reputation that it maintained well into the 20th century. It was this fame that led Miguel Rodríguez to acquire the firm in 2004 to make it the most prestigious name in his watchmaking group.
Osmior Tourbillon Automatic Regulator Skeleton Art Deco
Leroy has maintained the discreet profile that has always characterized its owner. Work in silence that, however, has materialized in very high-level products. The emblem of the collection is Osmior Tourbillon Automatic Regulator, of which the firm has launched several versions to date. Very classic in appearance, it stands out for its sobriety, without a superfluous element that is out of tune. The regulatory provision recalls the origin of the firm as a manufacturer of marine chronometers. All our attention is directed towards the movement.
The group owns the Manufacture Horlogère Vallée de Joux production center . This caliber stands out for its large tourbillon with silicon escapement and double-body spiral. It has the official timekeeping certificate awarded by the Observatory of Besancon in France. The value of a historic firm was fortunately rescued.
By: Olivia J.