Music that you can listen to for 10 hours without pausing
In the top five favorite things that bring me back to life every time, music ranks really high. I listen to it non-stop - at work, when I commute... I've always been ready to play my favorite song, go for a walk around the city and feel all that urban vibe and street rhythm, without hearing the noise of the tram at the same time or trolls, but just bass and rhythm from the headphones.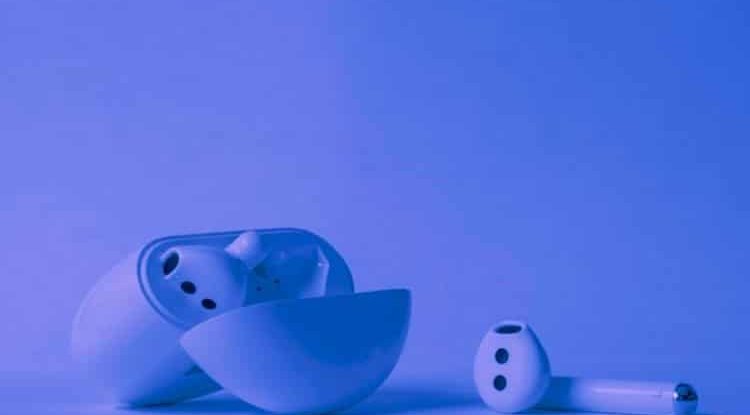 Photo Credits: Maxence Pira | Unsplash
When I was little, and it's been longer than I would like to admit, I suffered until my parents bought me a Walkman. When it started swallowing the batteries, it turned out that my biggest problem was collecting money for them, and it was similar to the Discman. The first Discman I had required perfect working conditions unless I was ready to "skip" a song every time I walked a little faster. Then came the mp4 players, until we switched to phones and more importantly - to wireless headphones.
I adore my wireless headphones! First, there are no wires that I would have to untangle. Secondly, they are super comfortable for me and it has never happened to me that they fall out even when I wear them when working out. They are light, I am not burdened by the battery life and most importantly, I put them on and I am isolated from the rest of the chaos that surrounds me. I just hear a melody with which I can push through all day.
My current choice is the FreeBuds 4i model recently released by Huawei. And that's because of three things - great sound reproduction, a battery that lasts 10 hours (22 when recharged via the case), and the option of active noise reduction. Add to that that they are comfortable when you wear them, whether it is for a shorter or longer period, as well as that they are perfectly designed and look modern, and you get a gadget that checks all the important criteria.
Today's headphones cannot be imagined without Active Noise Canceling - ANC, ie an option that isolates all external noise. Huawei FreeBuds 4i does a great job here. In more detail - they have a built-in algorithm that generates a reverse sound wave, reducing ambient sounds. If I want to hear at least something outside, I just turn off this option, or I start Awareness mode so I can easily hear someone talking to me without having to take off my headphones. You can choose between these three modes by pressing the handset once for a long time. This is how other controls work, if you want to pause or play a song or video, touch them twice briefly.
When it comes to the most important thing, and that is the quality of reproduction, there is little to complain about. Whether I'm listening to Post Malone, Harry Styles, or Kings of Leon, the drivers in these headphones do a great job. The bass sounds great, the lower tones are just right, the vocals are crystal clear, so the sound is full and powerful. The specifications say that 10-millimeter coils and sensitive membranes made of composite polymers, among other things, help a lot.
Ten minutes of charging the Huawei FreeBuds 4i is enough to listen to music on them for the next four hours!
However, perhaps the strongest asset of the Huawei FreeBuds 4i is the battery. And literally, these headphones give me the ability to listen to music for a full 10 hours non-stop. No thinking about the charger, how much battery you have left ... 10 hours of music is much more than 10 favorite albums!
Even if you're nearing the end, all you have to do is put them in a case, a small box in which they are normally packed, and you get another 22 hours of music playback or 14 hours of work when used for voice calls. Even if the option to reduce external noise is included, the headphones can work for another 7.5 hours. So far, it has never happened to me to completely wear them out in one go, but I blame the current situation and the fact that I haven't gone on longer trips for some time. Hoping that will change soon, I also know that FreeBuds 4i also has a fast-charging option, so with just ten minutes of charging you get enough energy to listen to music for the next four hours or as much to stream a series you binge.
Of course, I also use them to talk on my cell phone, or if I'm in an online meeting over the computer. They have a system with two microphones combined with artificial intelligence in order to minimize external noise, and the great thing is that they can be easily connected to iOS and Android devices via Bluetooth connection.
In fact, they have everything I need, freedom from chargers, freedom from other sounds that are not my favorite song that I can play on repeat and if I want, for a full 10 hours without any break.
By: Nitza - Gossip Whispers