Phanteks with two new mid-towers
The popular Phanteks has expanded its portfolio with two new houses, but these are not entirely new solutions, but two series already on the market.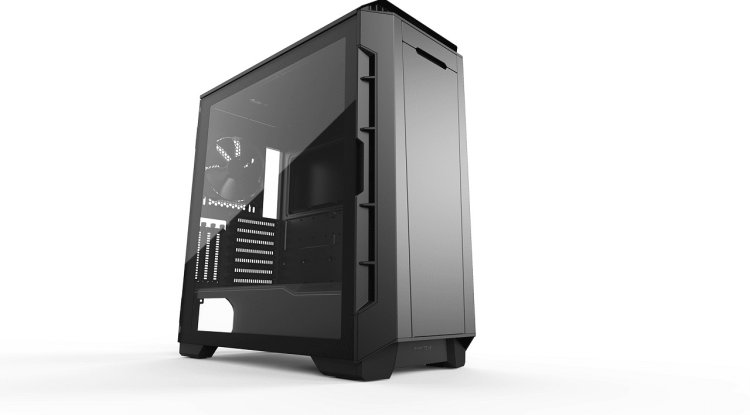 Photo Credits: Phanteks / Promo
The popular Phanteks has expanded its portfolio with two new casings, but these are not entirely new solutions, but two series already on the market have been added with matte white versions from head to toe. The Eclipse P600s and Enthoo Evolv X Glass Matte White Edition models, which come with a powder-coated steel frame and are backed by a 5-year warranty.
The common features of the products are that they can accept motherboards from Mini-ITX to E-ATX format, have 7 slots, can be loaded with processor coolers and video cards up to 190 mm high and 435 mm long, and can drive two complete systems at a time. using the PH-ITXKT_R01 kit and a Revolt X-series power supply.
The pair with tempered glass side panels (the Evolv X is panoramic on both sides) also has the same number of fans and radiators that can be installed, a maximum of seven of the former and a maximum of three of the latter may fit inside. The pre-moved radiator has a green light up to 420 mm and of course, there is no shortage of dust filters.
The duo offers a very fair way to implement tasteful cable management, as in addition to a number of cutouts, a host of velcro and cover plates try to keep the wire jungle in check and hide it from the scanning gaze of one-time observers. The I / O island of the huts houses a USB 3.1 Gen2 Type-C and two USB 3.0 ports in addition to the 3.5mm jacks, but the Evolv X also has two LED-conducting buttons.
The Eclipse P600s is 520 mm high, 240 mm wide, and 510 mm deep, and can accommodate three 2.5 plus four 3.5-inch storage devices. The amount increases to ten. One of the six pillars of the portico is that it has sound-insulating inserts on the front, top, and right, but if we strive for the best possible ventilation, removing the middle element of the front panel, the encouraging image of the delicately woven mesh immediately returns to us.
Stretching with 520 mm high, 240 mm wide, and 520 mm deep anodized aluminum panels with vertical light strips on the front, the Enthoo Evolv X can be fitted with six 2.5 and four 3.5-inch SSDs / HDDs as standard, but thanks to retrofit limit nine 2.5-inch and ten 3.5-inch storage, respectively.
Both models come with three 140mm air vents, a PWM controller, a vertical VGA frame, and a VGA support.
Unsurprisingly, the PH-F120SK and PH-F140SK air drives with four-pin control (PWM, 500-1500 rpm) sprinkled with DRGB LEDs also received their white editions. The air delivery of the 120 mm piece peaks at 50 cfm and its static pressure at 0.96 mmH 2 O, coupled with a noise load of 36 dB, while the 140 mm version has similar values ​​of 84.5 cfm, 1, 23 mmH 2 O, and 36 dB. The chain-linked wind turbines, sold with a 2-year warranty, cost between $ 40 and $ 45 in triple packages.
The manufacturer also made a PCI Express 4.0 standard GPU kit, which owns the PH-VGPUKT4.0_03 ID, and arrives at the site with a 220mm long riser cable. The $ 80 booth is specifically for the P300A, P360A, and P400A houses, yet the company says any other ATX nook can be easily modified.
If you only need the EMI / EFI shielded dual-layer cables themselves, you can choose from 150 (PH-CBRS4.0_FL15) and 220 mm (PH-CBRS4.0_FL22) 90-degree adapters, while 300 mm for users who want a 180-degree adapter variant (PH-CBRS4.0_FL30) will be the runner-up. Prices are set at a uniform rate of USD 60and the guarantee is valid for 2 years.