PHILIPS SOUND - New wireless speakers and headphones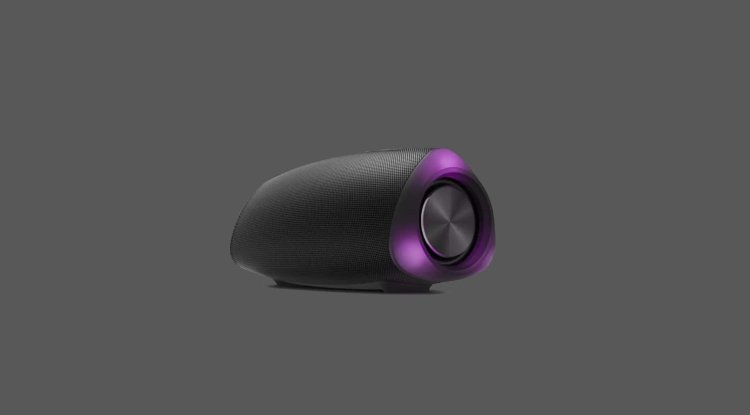 Photo Credits: Philips/Promo
The online event TP VISION LIVE 2022 presented novelties in the audio and TV series of products, primarily TWS headphones with active noise cancellation and two models of portable speakers.
Philips Sound is expanding its range of sports headphones in 2022 with the introduction of fully wireless ANC headphones. In addition, for the first time, the brand introduces portable Bluetooth speakers as a new category by introducing the Philips S4807 and S7807 models.
A new and innovative product series will be available in the first half of 2022.
TP Vision, the parent company behind the Philips TV & Sound brands, stands out with Philips Sound products, and under the auspices of the Philips GO concept, the new series features a range of headphone models. The development and design of the new series were also influenced by the close collaboration of the Philips Sound team with Jumbo Visma, the world's leading cycling and skating team based in the Netherlands.
Philips A7507
The Philips A7507 TWS headphones offer high sound quality while blocking external noise. The new ANC Pro noise cancellation system offers a choice between complete external sound insulation and ambient sound bypass with the additional option of reducing wind noise.
The battery provides 8 hours of playback, while fast charging via the USB-C port allows one hour of playback after only 15 minutes of charging. An additional 21 hours of charging is available via the case.
Philips S7807 i S4807
The new Bluetooth speakers share the same design philosophy as the sports headset, offering robustness and water resistance. Portable speakers are designed to be carried anywhere and can be used in all conditions thanks to the dust and water-resistant design. The robust two-layer rubber finish is available in a black-red or white-yellow stylized finish with gray accents and an integrated detachable strap.
Philips S7807 brings speaker dimensions of 104x104x288 mm, and its output power is 40 W with a playback time of 24 hours. The S7807 can also be used to charge your other kit by acting like a 50 mAh charger.
The smaller, more compact Philips S4807 in 70x70x169 mm offers 12 hours of playback time and 10 watts of power. Both models connect via Bluetooth 5.2 to multiple devices and offer voice assistant activation.
https://www.youtube.com/watch?v=Lp3AjoXzd2k
Recall, the new Philips Monitor 243S1 
Comes with all the practical features, combining a comfortable user experience, good image quality, performance, and durability.
24-inch IPS panel (60.5 cm diagonal) has FHD resolution, USB-C connectivity options, and a built-in docking station where every task can be done easily and with full functionality.
With a USB-C docking station, the Philips 243S1 charges connect your laptop and transfer data at the same time.
The slim, reversible USB-C connector allows easy connection with a single cable that transfers data at high speeds, while simultaneously powering and recharging (up to 65 W) the notebook directly from the monitor.
It also offers wide viewing angles, to avoid reducing image quality when viewed from different angles.
You can read more about this great monitor from Philips at this link...