Qualcomm's Snapdragon enters Ferrari cars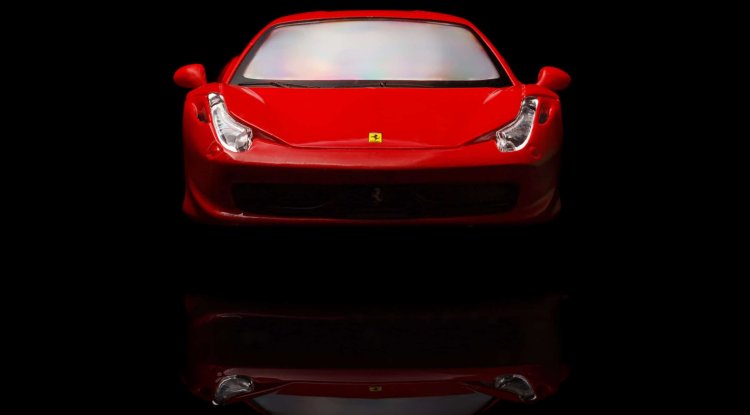 Photo Credits: Depositphotos
The companies will work together on a "digital cockpit" and explore the possibilities of Ferrari's technological advances, and the partnership will extend to Ferrari's sporting activities.
Legendary carmaker Ferrari will team up with Qualcomm to completely redesign the dashboards in their cars. The deal is in line with the policy of new CEO Benedetto Vigna, who wants to accelerate Ferrari's transformation towards batteries and digital technologies.
Technological advances
The firms will collaborate on a "digital cockpit" and investigate the possibilities of Ferrari's technology change, and the relationship will also include Ferrari's sporting activities.
"We are expanding our knowledge of digital technologies and the Web 3.0, areas with great potential for motoring and motorsport," Vigna said in an official statement.
Establishing close ties with Qualcomm will benefit Ferrari at a time when the automotive industry is facing a chronic shortage of semiconductors.
Qualcomm, on the other hand, the largest chipmaker running smartphones, is trying to diversify its customer base and is offering its Snapdragon platform to the automotive industry. Last month, General Motors said Qualcomm chips would run its Ultra Cruise driver assistance system.
Restoration of the structure
Ferrari began rebuilding its organizational structure in January and hiring managers with experience in technology. He also founded a department that explores the possibilities of digital services. The company posted better-than-expected business results in the fourth quarter last week. Namely, Ferrari managed to avoid the consequences of a delay in the supply chain, which did not go unnoticed by many other car manufacturers.
Vigna arrived at Ferrari last September from chipmaker STMicroelectronics, where he led a department that supplies key sensors for the iPhone and Apple carmaker's navigation systems. Ferrari will unveil its electrification strategy in June.
https://www.youtube.com/watch?v=gzEynheMp4E&t=6s Ford is drastically increasing production of its EVs
The company reports that sales of its EVs and hybrids in January grew almost 4 times faster than the total electrified segment, making Ford currently the second EV seller in the country behind Tesla. 
That fueled Ford's promise to double the company's global production capacity for EVs to at least 600,000 by 2023. The company expects electric vehicles to account for at least 40% of its product range by 2030. Overall, Ford generated revenue of $ 37.7 billion, net income of $ 12.3 billion, and $ 2 billion in EBIT in the fourth quarter of 2021. The company sold 6,513 Mavericks in January alone.
Ford has also seen great interest in its new line of Transit commercial electric vehicles with more than 300 U.S. companies ordering 10,000 vehicles. In the coming months, the company will open a plant in the Blue City electric truck factory in Tennessee. The plant will produce Ford's second generation of electric pickups in large quantities starting in 2025. At the same time, three large battery factories in Tennessee and Kentucky will be put into operation with the capacity to produce enough cellular batteries for more than a million vehicles a year. The company's mobile apps, Ford Pass and Lincoln Way have gained nearly more than 8 million members in the US.