Reverso, an icon of Jaeger-LeCoultre
We celebrate the history of the Reverso, icon of Jaeger-LeCoultre. The various angles of a rectangular box that close the perfect circle.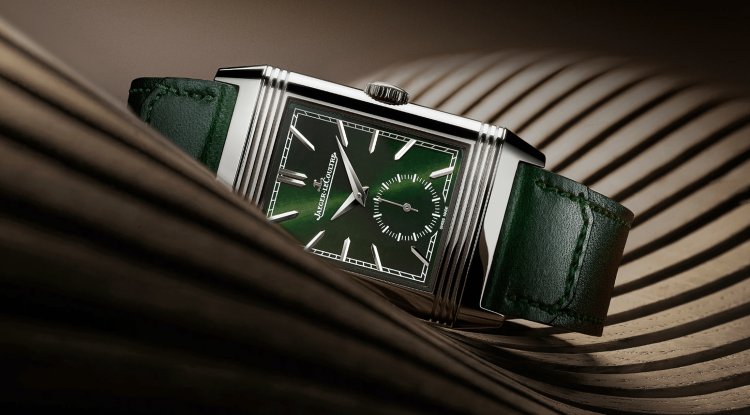 Photo Credits: Jaeger-LeCoultre / promo
The origin of the iconic Jaeger-LeCoultre watch dates back to 1930. British officers playing polo and breaking their watches on the British Raj, Cesar de Trey, the business-minded businessman who commissioned it, and industrial designer René-Alfred Chauvet who conceived the idea for this piece.
INNOVATIVE MECHANICS
1931. First Reverso. Rotating mechanism in a 23 component box. Rectangular "chemin de fer" minute and indices. Rectilinear geometry, horizontal gallons, and triangular handles. With a functional design, its absence of elements on the cover was described in the catalog as "the sphere of the future".
UNIVERSAL GENDER
Reverse One Duetto Moon. Mother of pearl and the lunar star. From the beginning, colors were used in the sphere such as red, chocolate, or blue. And it also went from the steel case to gold or a combination of materials. Art deco symbol of immediate success. The style for men and women with different sizes, bracelets, and straps. A watch that can also even look like an elegant jewel.
VIVID COLOR PALETTE
REVERSO TRIBUTE Monoface Small Seconds. Technically identical to its predecessors. But in green, blue, and burgundy colors to cause a sensation. And another design is a rare dial with a small seconds hand that follows the perimeter of the dial. To slowly tell the modern evolution of a piece, from its origin, turned into a trendsetter. Monochromatic personality is as attractive as it is elegant.