RTX 3050 and RX 6500 XT are readily available
For a long time, players had to wait for entry-level models of the current Ampere and RDNA 2 architectures. Now both manufacturers have published their models.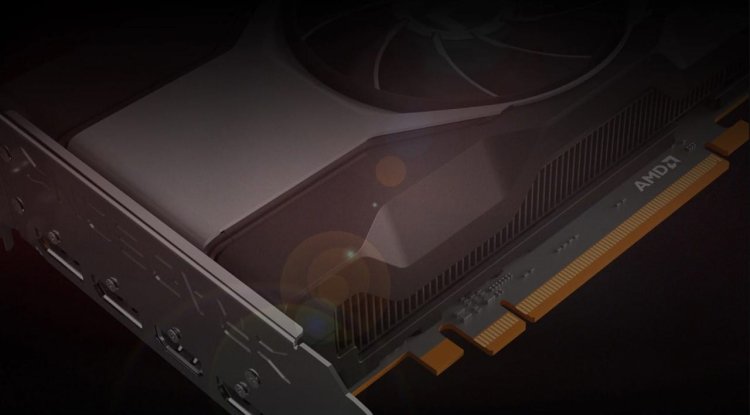 Photo Credits: AMD / promo
For a long time, players had to wait for entry-level models of the current Ampere and RDNA 2 architectures. Now that both manufacturers have published their corresponding models and good availability is guaranteed, the prices are also falling. Read more about this below.
AMD's and Nvidia's entry-level models, the Radeon RX 6500 XT and the Geforce RTX 3050 are fundamentally different cards, both of which are intended for gamers who are still playing in Full HD and do not have the highest demands on image quality. AMD has chosen a minimum solution of mobile GPU and 4 GB graphics memory for its smallest card and equipped it with a high clock. Nvidia uses either partially defective GA106 chips or the smaller GA107 for the RTX 3050, with 8 GB VRAM twice the memory and also does not do without de- and encoders like the RX 6500 XT.
The advantage of the entry-level cards is that you can have a large number of GPUs manufactured in a short time, which could cover the market demand. The top models from both manufacturers use significantly larger chips and depend on better yields. While the Geforce RTX 3050 was regularly out of stock at the beginning of February, it is now available across the board. AMD's counterpart, on the other hand, never had delivery problems, which is understandable given the weak performance and many cuts in the card.
AMD's smallest RDNA 2 GPU is currently available for $270. It should currently be the GPU that comes closest to its own RRP. Nvidia's Geforce RTX 3050, on the other hand, is available from $480 and is therefore still $100 more expensive than the manufacturer's specification. While the RX 6500 XT can hardly be recommended despite its relatively low price, the Geforce RTX 3050 is a good entry into PC gaming and brings the latest features with DLSS and ray tracing.
In other news, the latest rumors are coming to us again from @ Greimon55 on Twitter, which is the source of many other rumors, but whose information is often accurate. The latter states that the launch is not far off.
He also answers the question that the launch could take place in September. So we could see the RTX 4080 and 4090 in September-October, and the RTX 4060 will arrive later in December (as with the RTX 3000). He further states that the next generation of GPUs, Hopper, may not see the light of day until 2024, which is perfectly consistent.