STABLECOIN PAYMENT IS A REALITY: What is stablecoin, how does it work, why did Visa support it and what does it offer us now
Article about crypto technology as the next generation of digital payments and when it could become our reality.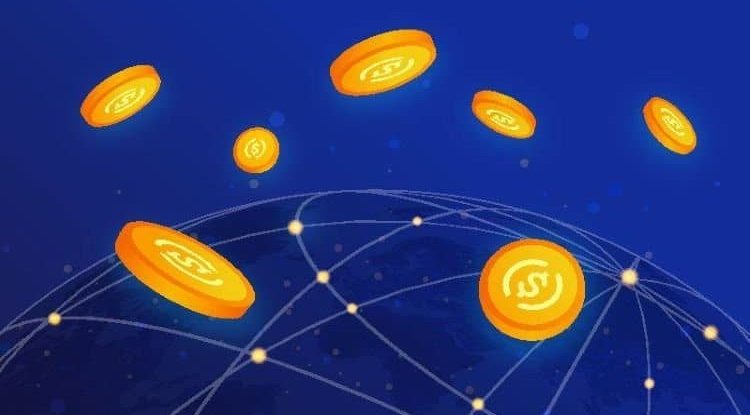 Photo Credits: VISA
In step with advanced technological developments, a virtual currency exchange has evolved rapidly in recent years, and cryptocurrencies are gaining more and more attention around the world.
As consumers and businesses become increasingly interested in digital currencies, many financial institutions are looking for ways to provide new products and solutions to their customers within the crypto ecosystem.
Recently, Visa integrated stablecoin (USDC), the digital currency backed by the US dollar, into its payment processing platform, thus eliminating the step of converting these funds into the traditional currencies we know.
We spoke about crypto technology as the next generation of digital payments with Akshay Chopra, Vice President and Director of Innovation and Product Design at Visa in the CEMEA region (Central and Eastern Europe, Middle East, and Africa).
How would you describe cryptocurrencies in the simplest way?
A cryptocurrency is a digital or virtual currency designed to function as a medium of exchange. These currencies represent a new form of money, which is evolving more and more every day. Looking at them as the next generation of digital payments, we think about cryptocurrencies in two ways. On the one hand, they represent new assets, similar to digital gold, like the Bitcoin currency. They are mostly considered assets and are not used significantly as a means of payment. On the other hand, there are stablecoins directly supported by existing traditional currencies, which as an innovative payment technology combine the stability of traditional currencies with new public blockchain networks.
What are the advantages and disadvantages of using cryptocurrencies?
Introducing a new form of money, crypto is becoming interesting as a new means of digital payments for users who own this property. However, it still takes time for the wider adoption and use of cryptocurrencies. Visa collaborates with more than 50 platforms and wallets for digital currencies around the world to issue letters of credit. Using its global presence and partnership approach, Visa is focused on creating added value in that ecosystem, making cryptocurrencies more secure, useful, and applicable for payments. Through our cooperation with partners in the crypto industry, we strive to enable users of our payment solutions to purchase these currencies, using their Visa letters of credit or to redeem these letters of credit to make a purchase in traditional (fiat) currency at any of the 70 million merchants with Visa accepted.
Who is this type of payment for?
Today, 50 leading platforms and wallets for digital currencies have already decided to cooperate with Visa, including Coinbase, Crypto.com, BlockFi, Fold, Bitpandu, which represents the potential for more than 50 million Visa letters of credit. Such collaborations allow users to spend cryptocurrencies wherever Visa cards are accepted.
Visa is also working with Circle, a leading payment platform in stablecoins, to make it easier for businesses to use USDC for new payment flows and connect to the Visa network.
Thanks to this solution, Visa enables companies to provide digital currency as a payment option via a compatible Visa partner wallet.
What does this type of digital payment mean for consumers, and what for merchants?
That doesn't change the way consumers use their Visa card today - whether it's a card linked to a crypto wallet or a traditional debit account. Visa introduces innovation in the background.
What we are currently focused on is connecting the simplicity of the Visa user experience at the checkout, with the help of the magic of "tap and go" principles and the world of digital currencies. This specifically means that consumers can spend from the balance of the digital currency of their crypto wallet, using their card, in a way that does not require the cafe or at least introduce a custody service related to the card terminal, which is otherwise necessary. Merchants who want to accept direct payments in Bitcoin or USDC currency already have a way to do so. However, it takes time, because the acceptance of digital currencies among merchants requires certain changes, in terms of POS terminals, the mentioned custody services, financial business services, and other things.
How will the flow of funds take place and how will it differ from the settlement for traditional currencies?
Visa allows payments in all currencies around the world. To make its infrastructure ready for crypto, Visa is focused on settlement, the last step in payment transactions. It is a background process and a crucial step in payment processing that transfers billions of dollars daily through the accounts of thousands of institutions in more than 200 markets and 160 currencies. Today, this happens in fiat currencies, but the possibility of settlement in digital currencies offers significant advantages and efficiency. Visa identified the USDC as the first digital currency to meet the company's standards and supported it as a settlement currency. We believe that USDC Currency will offer Visa issuers a means of securely settling their liabilities through a public blockchain network.
By embracing the USDC as a settlement currency, Visa is making its network more accessible to the growing ecosystem of parent crypto companies. This is a natural continuation of our previous initiatives and represents an extension of our network strategy of all networks to support the public blockchain, as a new settlement network to move funds between our clients.
How quickly do you expect the development of this new service and how quickly could it become something everyday and commonplace?
In recent years, digital currency has already gained a great deal of public attention, so we see the evolution in the settlement process as another important milestone in our efforts to link traditional and digital currencies. The adoption of USDC stablecoin is important for Visa on its way to digital currency technology, especially given that central banks are considering creating new forms for existing currencies. Visa's system will be ready to support any digital currency of central banks.
Based on early conversations, we are noticing a growing interest from both fintech and traditional publishers to explore ways they can incorporate the USDC currency into their products. If these partners build new products based on USDC, they may try to take advantage of new USDC settlement opportunities.
When it comes to issuers, we have launched a pilot program in partnership with Crypto.com to settle transactions in stablecoin US dollars through the Ethereum platform, and we plan to make this opportunity commercially available in selected markets later this year.
By: Amber V. - Gossip Whispers