The iconic G-Class with electric drive: the Mercedes EQG concept
And the legendary G-Class will get its electric version in the next few years, and features a retro look of the original, with only minor design changes, and the technical information is completely unknown.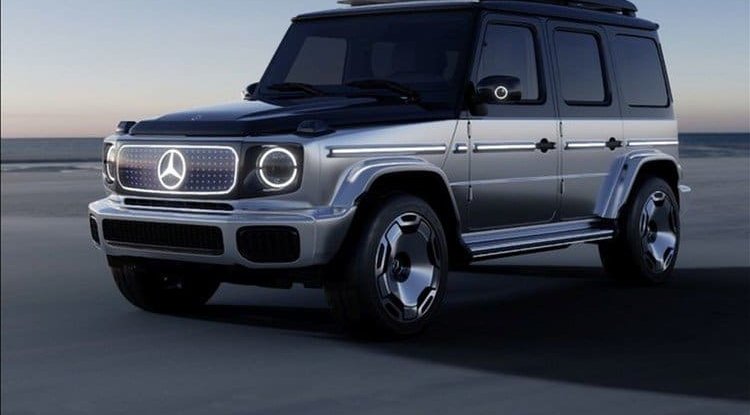 Photo Credits: Mercedes
The transition to electricity is inevitable, they say from Mercedes, so they have already started preparing the electric version of the G-Class, which was promoted as a concept at the IAA fair, and which will arrive on the market in 2024 or 2025. The electric version is mounted on the same platform as the current model, and the design itself has remained almost identical.
The body box, protruding fenders, and door handles will also come standard on the electric version, and there are round headlights and turn signals on the fenders, and it shares a glowing bonnet with other EQ models.
There are also slightly different bumpers, and the concept rolls on 22-inch alloy wheels and the standard version should differ from the concept only in detail. And it is a real pity that Mercedes did not publish any technical information.
So we have to guess that each version of the EQG will have an all-wheel drive, and according to some unverified information, there will be two versions - EQG 560 and EQG 580, but without information about engine power or battery capacity and autonomy.
The interior will be adorned with details we know from other EQ models, and now we just have to wait until the presentation of the new model, and it will be interesting to see how much the customers of this model are ready to switch to electricity.
By: Olivia J. - Gossip Whispers