Which pays off more: Buying an iPhone 12 or waiting for an iPhone 13?
Apple's latest smartphone will most likely be coming in September, but the question is whether it's worth the wait or should you go to the store and just take the iPhone 12. We've listed a few factors that could help you make that decision.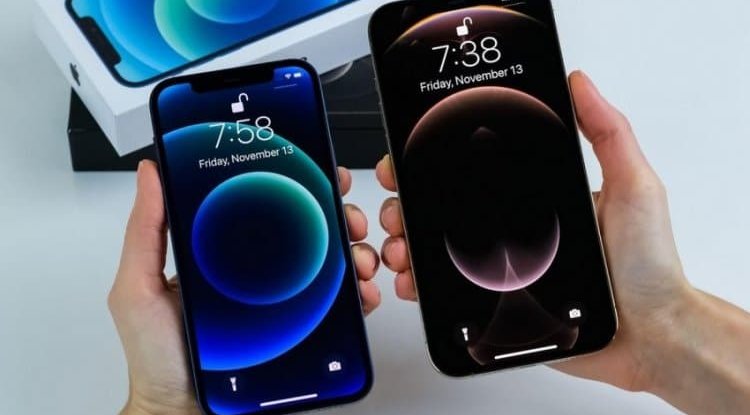 Photo Credits: Alamy / Profimedia
The iPhone 12 has been available since last fall, but with the arrival of the new iPhone 13, the question arises as to whether it pays off to buy last year's model at this time. Depending on what you're looking for, what you currently have, and what your budget is, the idea of ​​buying an iPhone 12 or an upcoming iPhone SE 3 doesn't sound so bad. The problem is that if you're looking for the latest technology, you won't have to wait too long to get your iPhone 13 which, if all goes as it did last year, would be coming as early as next month.
If you're indecisive and really have no idea what to do, don't worry - we'll list all the necessary arguments that could steer a potential customer in one direction or another. If you agree with some of them, it may also help you make the right decision.
Are you using an old iPhone?
One of the most common reasons to buy a new iPhone is because your current device is very old. If you own an iPhone 11, for example, upgrading to an iPhone 12 is probably not worth your money - you won't see too many improvements, especially compared to the features the iPhone 13 will bring. If you wait until September, your patience may pay off.
If you own older models like the iPhone X, the iPhone 12 is a much simpler choice. The latest smartphone from Apple offers an improved processor and OLED screen which are in themselves a very big improvement. The same goes for older models - the price of the iPhone 12 will drop after the iPhone 13 comes out, which means that if you have a limited budget - you'll be able to buy a 'stronger' model without going into five-figure amounts.
5G
5G, although a very intriguing premise, is not available just about everywhere. That being said, the iPhone 12 is the first and only iPhone to support 5G, so if you already have a subscription that offers you 5G, and you need super-fast internet, the iPhone 12 is the right thing for you. Also, keep in mind that the iPhone 13 will also support 5G. In other words - if 5G is crucial to you, buy an iPhone 12, but keep in mind that your patience could also pay off.
Cracked screen, low battery, and other technical problems
Life with a device that has severe mechanical damage is not easy. It's hard to ignore a cracked screen while reading the news, a battery that can't last long is also reminiscent of the days when it could, while mechanical damage whose repair would cost you more than half the price of a phone is still a solid motivation for an upgrade soon. If your iPhone is 'suffering' from these misfortunes, buying an iPhone 12 is completely justified.
One of the main features of the iPhone 12 is the quality of screen protection, which bears the name 'ceramic shield'. This glass (made by Corning) screen protects better than most standard glasses, which means that if you are absolutely fidgeting, dropping the phone or stuffing the device in the same pocket as your keys may not result in noticeable damage. If you're in no hurry, keep in mind that the iPhone 13 will also come with similar, if not better protection.
New features
The iPhone 13 will definitely come with some very interesting novelties. Although no one has yet confirmed this one hundred percent, the new smartphone from Apple will have a screen with an operating frequency of up to 120 Hz, which means a smoother, more elegant, and more comfortable user experience in applications and on websites. It's also almost certain that we're getting an improved camera, something the company has been doing year after year in Kodin. Finally, there will be new software that will further highlight some new features that will not be available on existing devices.
Take care of the price
If you manage to grab the iPhone 12 at a dramatically lower price, your decision could be made much easier. If you switch between service providers, the company you are coming to may be willing to offer you a discount on a new device or give you more money for an old one. Also, keep in mind that it would be worth waiting until the official announcement of the new iPhone that will cause the iPhone 12 prices to drop. Depending on what the iPhone 13 will actually be like, purchasing a much cheaper iPhone 12 may turn out to be a better option.
Although we don't know what the price of the iPhone 13 will be, there is a very good chance that Apple will not reduce it compared to last year's model.
By: Amber V. - Gossip Whispers