Xiaomi Mi 10T Pro Review: Beautiful and strong
The word that best describes him is huge. The screen is large, and the frame around it is not the thinnest and with a 5000 mAh .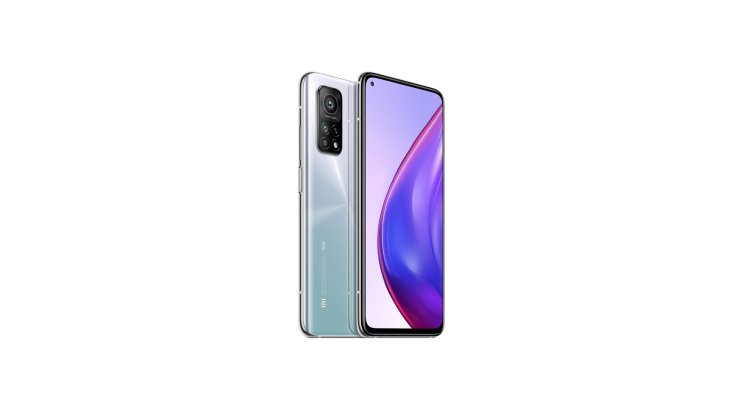 Photo Credits: Xiaomi/Promo
DESIGN AND ERGONOMICS
Mi 10T Pro is a real beast of the phone. The word that best describes him is huge. The screen is large, and the frame around it is not the thinnest and with a 5000 mAh battery and a glass-metal body, the thickness of 9.3mm and weight of 218g is not surprising.
The front is therefore largely covered by a 6.67-inch screen with a slightly thicker frame down. Above the edge of the screen is a speaker/headset with a small, tiny notification LED, realistically too large to be functional. The selfie camera is in the hole in the screen.
On top of the Mi 10T Pro carries as many as three openings, including the IR blaster of the remote control. At the bottom are USB C, the main speaker that shoots stereo sound with the one above, the main microphone and a tray for two nano SIMs. The left side is clean, and the right is a volume control rocker and a Power button, as well as an ultra-fast fingerprint reader.
While the glass on the front is completely flat, the rear is rounded but a larger ridge with three cameras protrudes from it. The Mi 10T Pro rocker sways on the table even when you wrap it in the included silicone mask. The glass at the back is shiny and can serve as a mirror for plucking eyebrows, but it gets smudged very quickly with fingerprints.
Even in that mask, the Mi 10T Pro is not easy to master with one hand, although it is significantly less slippery and fits better in the hand. MIUI, however, makes it easier to handle one-handed gestures of lowering the Control Center and the one with notifications, and you can easily turn on the screen by tapping or lifting in front of your face.
If you don't mind that weight and dimensions so much, you will be very satisfied with the impression in your hand. The Mi 10T Pro is a tank with a metal frame and Gorilla Glass 5 glass on both sides. Foil is also on the screen. It is not waterproof but is splash resistant.
PRO SCREEN
Those who are only interested in phones with large screens will get one of the largest on the market here. The 6.67-inch 20:9 screen has just a small selfie camera hole at the top left. The biggest plus of this screen is its refresh rate of 144Hz, FHD + resolution is quite sharp enough, it's nice that it's completely flat, and its disadvantages are the IPS LCD panel instead of AMOLED and still slightly lower lighting.
It looks decent at an angle, and this 144Hz guarantee super smooth scrolling through the contents and the general impression of fluidity at an ever-higher level. It just slides under your fingers. Also, good in games if they support a higher frame rate on a mobile phone. Although the LCD is supported, the Dark Mode interface is also supported, but the Always On display is missing. Gorilla Glass 5 and foil protect it from scratches and damage.
PRO CAMERA
The Mi 10T Pro has one camera at the front and three at the rear. In the hole in the screen is a 20MP selfie camera that will take quite good portraits, even those with a blurred background.
There are three pieces in the back. The main one is a 108MP f/1.7 camera with PDAF autofocus and OIS. Along with it, there are also 13MP wide-angle and 5MP macro cameras. So the telephoto camera was missing, but the Mi 10T Pro uses this 108MP sensor quite well for up to 30x digital magnification, while it is really usable up to 5x.
The camera interface is recognizable with MIUI and offers a handful of different options and shooting modes, but we believe you will most often use automatically with AI and autoHDR, Portrait and Night, and some more possibly Professional shooting mode.
These cameras allow him to take very good photos with a pronounced dynamic range and bright colors inspired by the AI ​​engine. At night, the night mode and OIS stabilization will help. In portrait shots, it separates the subject from the background quite well.
In addition to a 4K video at 60fps, the Mi 10T pro also records an 8K video, but we don't know where to watch it, and it takes up a ton of memory. We expected more from 4K stabilization, and when you turn on the stable video, the shots are much quieter, but in 1080p at 30fps. In general, these are very good cameras with a lot of potentials.
PERFORMANCE AND BATTERY
The Snapdragon 865 with Adreno 650 graphics and 6/8GB RAM and 128/256GB of UFS 3.1 data storage guarantees super performance in all tasks. Memory cards are not supported.
Do everything you ask of him without thinking and overheating. This is a great phone for gamers as well, and will especially come to the fore in games that support a higher screen refresh rate. We had no problems with the quality of phone calls and connectivity. It also supports 5G so when it arrives you have that too. GPS services are also neat.
The fingerprint reader is on the side and is extremely fast. Face Unlock is also very fast, but not as secure as a fingerprint reader. This 5000 mAh of his simply can't be squeezed in one day. It will offer over 10 hours of on-screen display on a single charge, which is exclusively wired at 33W, so up to 100% takes about an hour and 20 to an hour and a half.