After more than a year, VW e-up is back on sale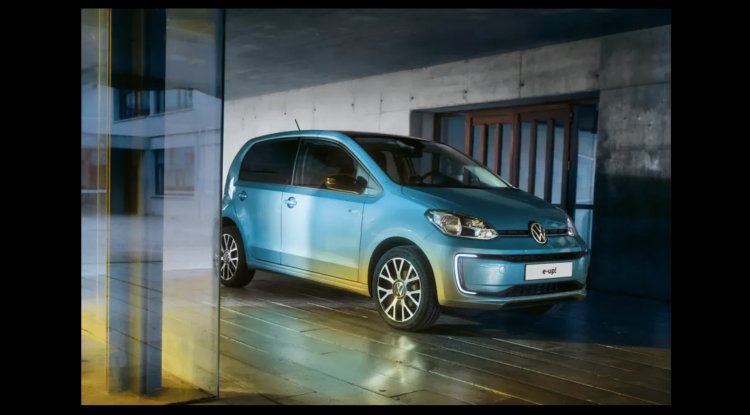 Photo Credits: VW/Promo
After a little more than a year in which Volkswagen did not receive orders, but merely resolved the backlog, the most popular compact electric car in Europe is once again available for orders.
This year, Volkswagen's electric attack will be bolstered by the "revival" of the company's most popular compact electric vehicle. e-up, Volkswagen! It is now available again, as of last week, and consumers can be registered in the order book for it.
If you haven't been following the happenings closely, Volkswagen had concluded orders by the end of 2020 and ceased accepting new ones in order to deliver all cars to consumers last year. As a result, it was made and delivered in 30,800 units in 2021, and it was the second best-selling electric car in Germany on an annual basis - despite the fact that it could not be purchased.
Now that the order backlogs have been cleared, the VW Group has stated that it is resuming e-ups! in the active offer. This will occur first in Germany, and then in other markets. At the peak of demand, particularly in the midst of the corona crisis and chip scarcity, the wait time for this compact city electric vehicle reached 16 months.
e-up, Volkswagen! It is only available in one model, the Style Plus, which has an 83 hp electric motor and a single-charge range of 258 kilometers (according to the WLTP cycle). This option includes 15-inch alloy wheels, a leather steering wheel, a CCS quick charge connector, a driver aid system called Lane Assist, and air conditioning.
Renault announces the concept of a hydrogen-powered vehicle
The French automaker has unveiled a new concept car that represents its dedication to a sustainable development plan, i.e. environmental stewardship, safety, and inclusion.
When we talk about zero-emission vehicles, we usually mean electric vehicles. The market for such vehicles is dominated by battery-electric vehicles, which require batteries, which require rare metals, and other technologies that have a negative environmental impact. As a result, several manufacturers are turning to hydrogen as an entirely clean energy source, and Renault has now joined them.
They unveiled their one-of-a-kind hydrogen-powered concept automobile. It will not only direct them toward the creation of zero-emission automobiles, but it will also strengthen the company's circular economy strategy and encourage the use of recycled and renewable resources across the board.
This idea will incorporate new technical advances for enhanced driver and passenger safety, as well as those connected to the driving unit. It is rumored that this prototype will include a hydrogen-powered internal combustion engine, similar to the one being tested by Toyota.
The new concept car, designed by Renault's director of design Gilles Vidal, is part of Renault's newly declared ambition to produce a 100 percent electrified offer by 2030. So far, the business has only shared a teaser image of the vehicle's front grille and light signature. It could be a tiny Megane-like vehicle, although it's difficult to tell from just one image.
The revealed concept will be unveiled in May 2022.