AMD Radeon RX 7000 - 5nm and 6nm graphics cards
The RX 7900 will have a 5nm Navi 31 GPU. The RX 7800 will come with Navi 32 and 5nm. The RX 7700 and 7600 will come with Navi 33 and 22 at 6nm.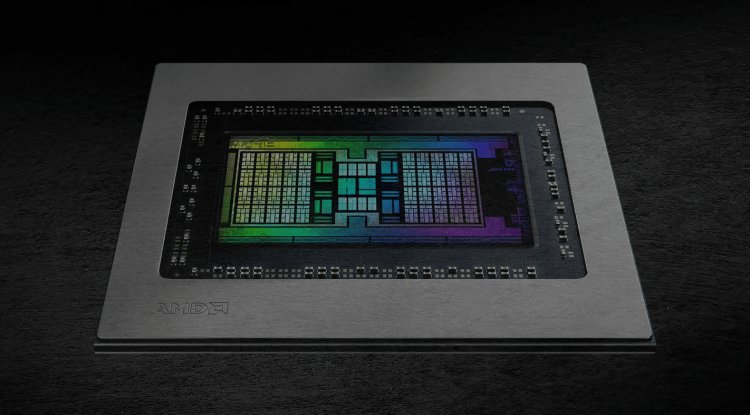 Photo Credits: AMD/Promo
There is already new knowledge about the AMD Radeon RX 7000, a generation of graphics cards that will come with RDNA3 at hand. It is true that we could see this long-awaited MCM design in a top model.
So far, there have been many tweets about what AMD's next RX 7000 will wear, but no benchmarks, photos, or samples have appeared. Greimon55 seems to have some first-hand information, as it has unveiled new information about the upcoming RDNA3.
AMD Radeon RX 7000, 2-node generation
It is noticeable that the produced leak ensures that the most powerful GPUs will have a unique production process than the medium-range ones.
In particular, the following was said:
The RX 7900 will have a 5nm Navi 31 GPU.
The RX 7800 will come with Navi 32 and 5nm.
The RX 7700 and 7600 will come with Navi 33 and 22 at 6nm.
Be careful with this as the RX 7600 would come with the same GPU as the RX 6700, only with a 6nm manufacturing process. We don't know if it's a Greimon55 transcription error, but if it is, we would have a 2020 GPU in the 2022 generation. We should see comparisons between the RX 7600 and the RX 6700 because they are certainly close to each other unless RDNA3 makes a radical change.
On the other hand, it seems that the top and enthusiast will come with a 5nm production process, TSMC has a job! Just thinking about the number of technological products needed for this year with this process ... we will see how scarcity will affect.
The reason why these lithographs are combined would be to focus on price and production capacity because making chips with a 5nm node will not be cheap at all. However, AMD is also concerned about the production capacity of the Taiwanese manufacturer as it does not accept small orders in the process and its capacity is limited.
Again, the MCM architecture is targeted for AMD Radeon RX 7000 graphics cards, but only for one model: the RX 7900 KST. It would have a multi-chip design, and the Navi 31 stream processors would reach 15,360, three times the RX 6900 KST!
Logically, there are already people who have said that it will surpass the performance of the RTX 4090, which will have no novelties in its approach, but in its GPUs. We will see almost 20,000 CUDA cores in the mentioned GPU, not to mention that the architecture of Ada Lovelace is completely unknown.
It seems to us too hasty to convince that, in fact, AMD Radeon needs to improve a lot to beat NVIDIA by 20% in performance, as the source assures. We repeat the news, but we also inform and share our vision of their supposed truth.
It is one thing to report a specific fact, and another to give an opinion on it. I don't know about you, but we are looking forward to seeing this fight between AMD and NVIDIA for 2022.