AMD Ryzen 9 6900HX, third-party performance test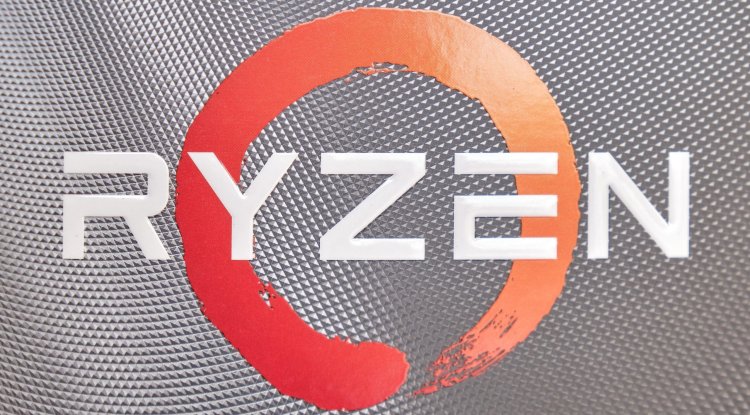 Photo Credits: Depositphotos
Ryzen 9 6900HX is one of the new processors created by AMD under its new generation of APUs, codenamed 'Rembrandt'.
The series will be available in February. Despite the fact that the future of AMD processors is the ZEN 4, AMD has built a product line as a transition. They use an improved revision of the ZEN 3+ architecture, are manufactured on 6nm technology processes, and will replace the current Ryzen 5000 'Cezanne'. AMD is making a move to help the new age of DDR5 memory and its version for LPDDR5 PCs. Just as the most recent connectivity standards, Wi-Fi 6E, Bluetooth 5.2, and the most recent version of the USB4. Another remarkable viewpoint comes from the improvement of the graphic segment with the 'Navi2' chips, which use RDNA 2 innovation to work on the veteran 'Vega'.
For the rest, they are manufactured under an accelerated processing unit format that adds the CPU, GPU, memory controller, and other chipset components, to gain integration, and reduce costs.
Ryzen 9 6900HX, performance
System Information
Operating System
Microsoft Windows 11 Pro (64-bit)
Model
LENOVO 82RG
Motherboard
LENOVO LNVNB161216
Power Plan
Balanced
CPU Information
Name
AMD Ryzen 9 6900HX
Topology
1 Processor, 8 Cores, 16 Threads
Base Frequency
3.30 GHz
Maximum Frequency
4.84 GHz
L1 Instruction Cache
32.0 KB x 8
L1 Data Cache
32.0 KB x 8
L2 Cache
512 KB x 8
L3 Cache
16.0 MB x 1
Memory Information
Memory
27.79 GB
Although above it will have two other processors, it is a development with 8 cores and 16 processing threads with working frequencies from 3.3 to 4.9 GHz.
Its multiplier is unlocked for a TDP of 45 watts, with each manufacturer determining the maximum level of power based on the location they want for the equipment and the cooling system they choose. In this case, Geekbench does not establish it, although it does offer benchmarks that can give us an idea of ​​its performance.
This CPU scores: 1593 points in the single-core, and 10151 points in the multi-core test. This represents an increase of 12% and 33% respectively compared to the Ryzen 9 5900HX based on the Zen3 'Cezanne' silicon.
Worse news comes when we compare it to the genuine competition, Intel's new Alder Lake processor. AMD's APU falls far short of the Core i9-performance. 12900H's. It should be noted that the maximum frequency for these tests is unknown, and that additional tests beyond synthetic tests are required to validate its true performance.
Furthermore, the Intel CPU has much more cores (14) and threads (20) and will be significantly more expensive.
So, where does that leave us? On a medium-term basis. There seems to be no doubt that the 6000 series APUs are excellent advances that represent a major improvement over prior generations, particularly in the graphics department with the new RDNA 2 processors. Another challenge will be competing with Intel. The chipmaker has done well with Alder Lake, and AMD may not be able to match in terms of performance until its next ZEN 4 architecture is released.
Of course, we still need to know about the pricing and how it will impact the final cost of the laptops. There is reason to believe AMD has persuaded the OEMs. We'll find out soon. The release date is set for next month. 
AMD Ryzen 6000 series
| | | | | |
| --- | --- | --- | --- | --- |
| Model | Cores/Threads | max frequency | Cache | TDP |
| Ryzen 9 6980HX | 8 / 16 | Up to 5.0GHz | 20MB | 45W+ |
| Ryzen 9 6980HS | 8 / 16 | up to 5.0GHz | 20MB | 35W |
| Ryzen 9 6900HX | 8 / 16 | up to 4.9GHz | 20MB | 45W+ |
| Ryzen 9 6900HS | 8 / 16 | up to 4.9GHz | 20MB | 35W |
| Ryzen 7 6800H | 8 / 16 | Up to 4.7GHz | 20MB | 45W |
| Ryzen 7 6800HS | 8 / 16 | Up to 4.7GHz | 20MB | 35W |
| Ryzen 7 6800U | 8 / 16 | Up to 4.7GHz | 20MB | 15-28W |
| Ryzen 5 6600H | 6 / 12 | up to 4.5GHz | 19MB | 45W |
| Ryzen 5 6600HS | 6 / 12 | up to 4.5GHz | 19MB | 35W |
| Ryzen 5 6600U | 6 / 12 | up to 4.5GHz | 19MB | 15-28W |