AMD's new Athlon Gold Pro 4150 GE
The entry-level segment is especially suffering from the current chip crisis. Neither AMD nor Intel currently have a chip of the latest architecture for less than 200 € on offer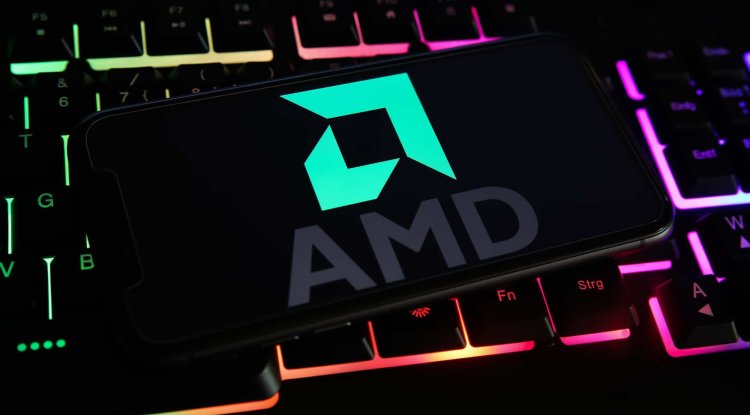 Photo Credits: DepositPhotos
The entry-level segment is especially suffering from the current chip crisis. Neither AMD nor Intel currently have a chip of the latest architecture for less than 200 € on offer, although there would be demand. Instead, older architectures are being rehashed and partly sold as OEM-exclusive chips past the DIY market. Read about AMD's new Athlon Gold Pro 4150 GE.
Since AMD uses socket AM4, the model designation Athlon has become rare. The original Athlon (now called Athlon Classic) was the first seventh-generation x86 processor and was the first desktop processor to reach speeds of one gigahertz (GHz). It made its debut as AMD's high-end processor brand on June 23, 1999.
It used to stand for fast chips such as the Athlon 64 X2, later for office models such as the Athlon II X4 630, and most recently for entry-level chips such as the Athlon 200GE or Athlon 3000G. This separation between Athlon as an entry-level model and Ryzen for more potent models is to be maintained and a new Athlon is on the way. The modern Zen-based Athlon with a Radeon Graphics processor was introduced in 2019 as AMD's highest-performance entry-level processor.
After AMD was able to celebrate a real success in the CPU segment with the Ryzen 5000 models, all models were converted to the new Zen 3 architecture. Almost all of them, because below the Ryzen 5 5600G there are still no new models and the previous freely available Athlons are at best based on the Zen+ architecture. Now the Athlon Gold Pro 4150GE is announced. The small APU is to be equipped with four Zen 2 cores. These should be on the road with a 3.3 GHz base clock and a turbo clock of up to 3.7 GHz and must do without hyper-threading. The GE marking explains the low TDP of 35 watts, so there could also be a G version with a TDP between 50 and 65 watts. Compared to previous Athlon APUs, for example, the Athlon Gold PRO 3150GE which only had 3CUs which ran at 1100MHz, this new model is said to have the third generation of Vega cores and bring five compute units with up to 320 compute cores that operate at 1500 MHz.
The classification as a pro chip, unfortunately, suggests that the chip will be available exclusively for OEMs and will only be available in the Asian market for DIY PC builders. A Zen 3-based inexpensive freely available APU remains AMD still guilty.
It could also happen that AMD launches an ordinary "G" SKU of the processor, which will then have a higher TDP standing somewhere between the 50-65w, along with the packing AM4 socket and DDR4-3200 support.
The price which AMD could set for the Athlon Gold PRO 4150GE APU is around 120 dollars.
AMD' security problems
Recently, AMD encountered a problem with its Platform Security Processor (PSP). They described it as a flaw with the drivers, which left the systems available of encryption of keys, passwords, data, etc.
This flaw was found not only in one but in a plethora of AMD chipsets ranging from modern Ryzen processors all the way back to AMD Athlon X4 from 2013.
Thankfully, AMD already offered up a solution for this and downloading the latest AMD drivers should be enough to take care of this mess.