An Antec fan arrived on the scene
Antec has increased its offering with the Fusion 120 ARGB, a 120mm liquid-bearing fan that arrives on stage by floating in RGB lights as soon as it announces its name.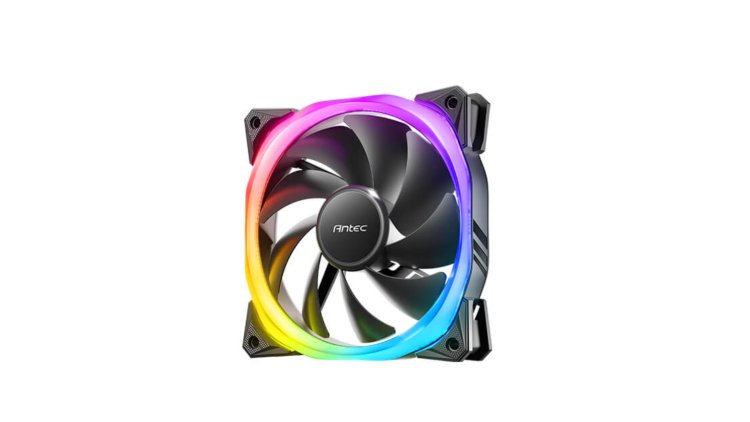 Photo Credits: Antec/Promo
The speed of the invention can be adjusted between 600 and 2000 rpm, with maximum air delivery of 57.93 cfm, static pressure of 2.11 mmH 2 O, and a noise load of 31.24 dB.
The frame, with its vibration-damping rubber inserts and flow-accelerating channel, has a conventional 25mm-thick dodecahedral diffuser around its blades (a crystal-like and ice-glass effect), according to press sources, which will give the deck a unique taste.
A three-pin ARGB pin string (ASUS Aura Sync, ASRock Polychrome Sync, MSI Mystic Light Sync, Gigabyte RGB Fusion 2.0) and both a 50cm long PWM cable and a 50cm wire for lighting - for durability - stretched in a wicker shape can be used to address these.
The aircraft, which comes with a 2-year guarantee, will be offered in single, triple, and five-pack configurations (the latter two with an ARGB controller), but we cannot currently provide pricing information.
A sleek 140mm fan jumped out of the Arctic backpack
Artic, known for its value-for-money cooling solutions, has lately expanded its line with a new static-sharpened fan, designed specifically for buildings with compact interiors or denser ribs and radiators.
The 140mm form of the P14 Slim PWM PST is only 16mm thick rather than the typical 25mm and, thanks to the "PST" suffix (PWM sharing technology), can partition the generated PWM signal so that no more than one pin on the motherboard can drive three air agitators (it is practically an integrated Y-cable).
The innovation, which can move up to 88.35 m3 (52 cfm) of air per hour at 150 to 1800 rpm, has a static pressure of 1.55 mmH 2 O and a noise load of 0.3 Son.
The wind turbine comes with 400 and 80-mm-long wires.
Post by: Bryan C.