A be quiet! recently unveiled its Silent Wings 4 Series PWM
The manufacturer has not released all of the information to the public, with the release of small details such as air transport values and noise levels scheduled for a few days before the planned launch, but we do know that in addition to the basic Silent Wings 4, Silent Wings Pro 4 will be available.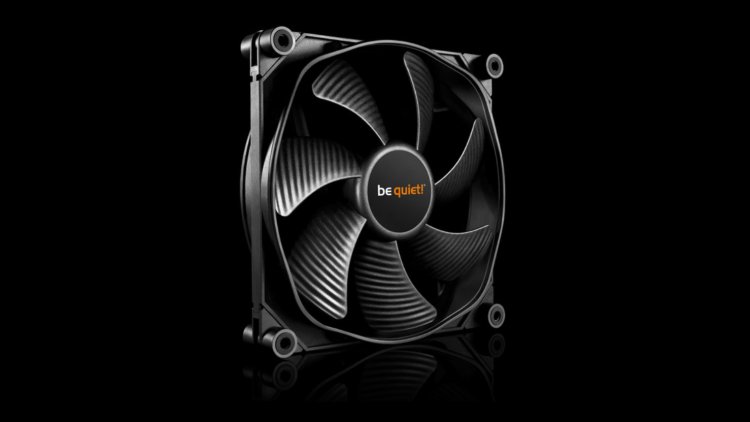 Photo Credits: BeQuiet/Promo
Both versions will include redesigned blades for more efficient air supply and quieter operation, as well as a fluid-bearing six-pole rotary motor, however, there will be speed variances.
The new goods will be offered in different forms, with the available options indicated in the table below for greater transparency (the price), but the Pro model is much more fascinating at faster speeds, with a three-position switch.
This switch allows you to choose between three fan profiles that differ in the maximum speed of the blades, allowing even those who do not want to touch software devices to alter these values - even while they are running.
The new fans will not only be silent (thanks to the silicone vibration-absorbing inserts and fasteners), but they will also be long-lasting, with the manufacturer projecting 300,000 working hours for the bearings, which translates to decades of operation even 24 hours a day.
Also interesting - Antec's new air troublemaker
Antec has just released a colorful flickering fan, but this time it's also for people who want to avoid frills like RGB illumination and focus on the necessities, as the Storm 120 lacks LEDs.
The 120mm liquid-bearing novelty has a configurable speed range of 600 to 2000 rpm and, like the Arctic PST series, uses an integrated Y-cable to separate the PWM signal for chaining.
The maximum air transport capacity in the belongings is 66.56 cfm, which corresponds to a static pressure of 2.7 mmH 2 O and a noise load of 34.9 dB.
There are vibration-absorbing rubber inserts in the corners of the 25 mm-thick spiral frame for quieter operation, and the cable is braided, precisely as the brand described at the beginning of our story.
The previously unknown-priced wind turbine will be sold in single and triple packs on computer store shelves, but will also be offered in two and five packs via Amazon.
Post by: Bryan C.