Android 13 - All information in one place!
Android 13 could expand the coloring options by offering four new palettes related to specific shades or complementary shades...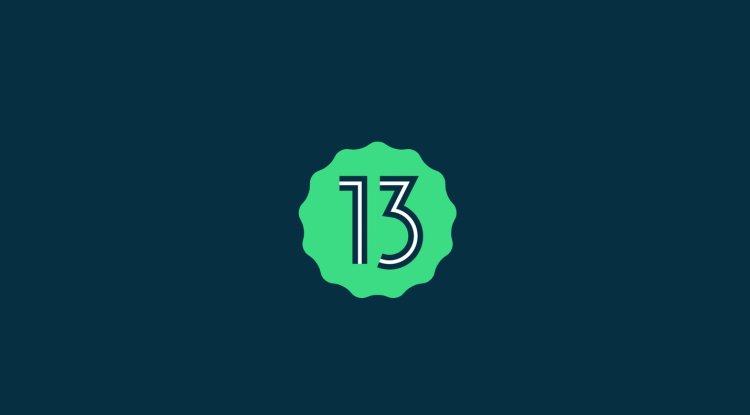 Photo Credits: Developers/Promo
Android 12 has just debuted on a small selection of the world's best smartphones, but we're already looking ahead to Android 13.
The next big iteration of Google's mobile operating system should soon see that early versions will reach developer preview status. Still, there's a lot of evidence and rumors pointing to upcoming Android 13 features and internal improvements even before that.
Terminology and release date
Before Android 10, Google named its versions of the operating system after sweet treats. Although it has publicly switched to a certain number, the versions are still internally called confectionery. According to AOSP, Android 13 is known within the company as Tiramisu. However, don't expect Google to use the name coffee dessert in any public way.
As for the release date of Android 13, the first developer preview (DP) is likely to be launched in February 2022, with the final version coming out in the spring. The Android 11 DP1 was launched in February 2020, while the stable version was launched in September 2020. Android 12 followed a similar schedule, launching its first DP in February 2021, with a stable offering of devices arriving somewhat later in October 2021.
Google has not yet confirmed the release schedule of Android 13. Judging by the Android 12 release plan, we will probably see three previews for developers with at least four planned beta versions that will lead to the launch of a publicly available stable release later this year.
Changes in appearance
Android 12 has brought one of the most significant modifications to the operating system user interface in the years since Material You. The new interface provides more comfortable customization options, from background-based color palette controls to more intuitive animations. Android 13 is likely to continue on this.
More themed options for Material You
According to rumors based on leaked code, Android 13 could expand the coloring options by offering four new palettes related to specific shades or complementary shades.
These experiences include TONAL_SPOT, VIBRANT, EXPRESSIVE and SPRITZ. While the first two options are strikingly similar, the last two are a complete departure from the current Android 12 theme system. This may not be the exact control many users are looking for, but it's a start. Even better, we may see this feature debut on the upcoming stable version of Android 12L, but there's an extremely small chance of that happening.
Alternative lock screen options
Android 13 could allow users to switch between two clock styles on the lock screen. According to a screenshot released by XDA in an extensive first review, users could choose a single-line layout or the current two-line layout.
Functionality improvements
Android 12 has introduced several new utilities, including support for one-handed scrolling and one-handed mode, smarter auto-rotate settings, and AppSearch. But what could Android 13 bring?
Better support for QR scanner
Scanning a QR code is unnecessarily awkward on Android, but this could be a thing of the past. A recent report suggests that Android 13 could add a Show QR Scanner menu item that will allow users to scan codes from a lock screen. There is also evidence of a quick switch when the notification screen is active. It is unclear at this time how these shortcuts may work, but they appear to be more integrated into the OS.
Better Bluetooth audio support
Wireless sound could get a welcome boost with Android 13. According to a pair of AOSP commitments spotted by Mishaal Rahman, the next version of Android could be the first with full, built-in support for Bluetooth LE Audio and a low-complexity communication codec (LC3). The codec is a pretty big thing, it advertises lower power consumption and improved sound quality on supported devices.
Better control over the media
The addition of surprises could bring smarter media sharing across multiple devices. According to details leaked from an "anonymous and reliable source", certain sources have revealed innovations related to the Touch Transfer (TTT) system, which will allow users to transfer media controls to other devices.
It's not clear how this feature might work, but it would probably use short-range wireless technology, like NFC or UWB. Of course, this only limits the compatibility of this feature with current devices. There is no evidence in the code that Google is working on such a feature which means this can be understood a little with a grain of salt.
Panlingual language settings per application
If you speak multiple languages, this could be the best addition to Android 13. According to the report, the next version of Android could add new language features per app. This would allow users to set specific languages ​​for specific applications, separate from system settings.
Again, there is no evidence to suggest that this will be part of Android 13, but XDA and some other sources have since released screenshots suggesting it is in development.
Secondary profiles for NFC payment
According to commitments made back in July 2021, Android 13 could allow more users to set up their own NFC payment service on their profiles.
Updates "under the hood"
Permission during the execution of the notice
Android 13 could add new runtime permission to make notifications a turn-on experience for all apps. Interestingly, this would allow users to control notifications, much like Android 12 commands access to a microphone and camera. This would be of significant benefit to those seeking comprehensive oversight of noisy applications.
More economic management of operating system resources
Finally, one rumor suggests that better power optimization could be on the cards thanks to TARE or "Android Resource Economy". According to XDA, this feature is reportedly a more complex credit-based power management system that allows or disables tasks required by applications based on how low the device's battery is. It sounds pretty complex and there just isn't enough data to fully explain it, but it could be a feature you should keep an eye out for in the coming weeks.