Apple "Flip" iPhone - Design Soon
Apple is increasingly thinking about a foldable iPhone. It may appear in 2023 or 2024. iPhone 14 model and SE 3 (2022) in this year.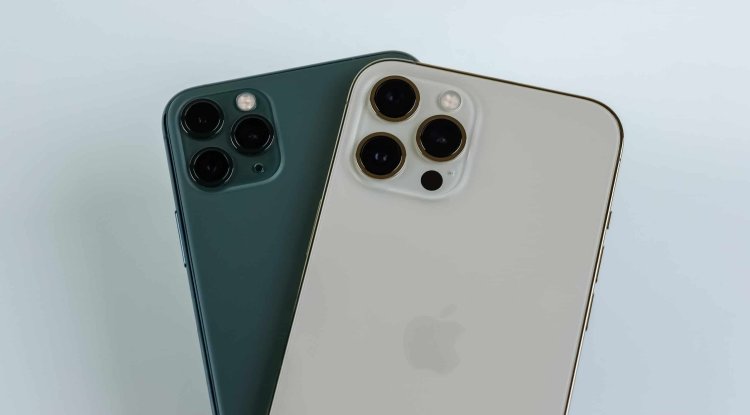 Photo Credits: DepositPhotos
Apple is "following the market" and increasingly thinking about a foldable iPhone. When will it hit the market? We can't say for sure but hopefully, in 2023 or 2024, we'll have a chance to see the first foldable iPhone. The question is why Apple waiting to introduce the foldable iPhone? And how things stand now, you don't have to wait much, ask yourself a lot.
According to the latest allegations, current sources say that this American company, driven by trends, is really working on its folding iPhone smartphone model. Looking at the example of Samsung, Oppa, Huawei and Apple, he decided to enter the market of folding smartphones, ie to take part of the market cake from current manufacturers.
It is no longer a secret how Apple is testing or already has several prototypes (beta models) of foldable iPhone devices. Whether this is actually a horizontal opening or a vertical one, or to clarify a little more closely whether the opening is similar to the Galaxy Z Flip or Galaxy Z Fold model, we can not confirm for now.
So Apple fits more into the whole story in order to keep that sophistication and uniqueness, which he himself greatly emphasizes, for a simple reason. On the other hand, there are sources that say that Apple is considering completely different smartphone designs, and whether this may be a triple folding model remains to be seen in the coming times.
Apple wouldn't be unique if there weren't a third party talking about the iPhone Fold model or the way to convert from a smartphone to a tablet, but of course all these allegations are for now at the level of rumors and allegations and bring some renderings to serve as an example representations of the same.
Apple is reportedly considering how to make a foldable smartphone significantly different from what is currently available. To be extremely durable, to be also resistant to shocks, dust and water penetration and of course to come for exceptional features and capabilities.
And thus we hope that the battery capacity will certainly be at the level of the model for 2022, the year. When it comes to battery life users "suffer", as is the case with some models of current manufacturers on the market.
Finally, it is possible that Apple will present the next-generation iPhone 14 model and iPhone SE 3 (2022) this year, maybe it will surprise us with the first iPhone folding smartphone model in 2023.
But of course, it will not have creases (visible hinges), it will have a better (more resistant) screen, a longer battery and many other features better and better and which the current folding models suffer from. Because it's Apple with him, everything has to be perfect and of course - with a bitten Apple on the back of the device because of Apple.