Apple Watch 7: New update 8.1.1 fixes loading bug
Apple rolled out a new update for the Apple Watch 7 on Friday night. This is a small update that specifically addresses a problem with the new smartwatch.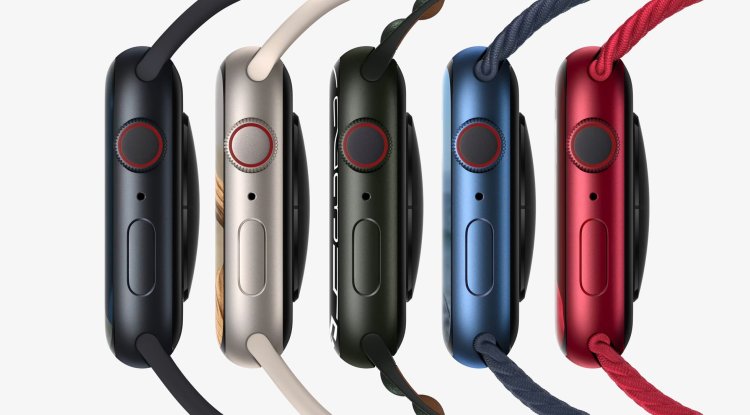 Photo Credits: apple / promo
Apple has released a new watchOS update. However, the update is only offered for the recently released Apple Watch 7. The patch tackles a very special problem that could occur in some cases with the Apple Watch 7, which was released on October 15.
Update 8.1.1 is supposed to fix a bug that could prevent the watch from loading properly. In addition, the quick charging function should not have been activated for some users when the smartwatch was on their charging puck. What exactly led to this error, however, is not specified.
You can check whether the update is already available in the app for the Apple Watch on the iPhone. The information can be found under "General" and "Software Update". For the update, the Apple Watch 7 must still have at least 50 percent battery and be on its charging station. The update is offered for both the WiFi and the cellular version of the Smartwatch.
Apple launched the newest member of the Apple Watch family on October 15, 2021. Most recently, the repair experts from iFixit took on the new Apple Watch 7 . They judge that the new smartwatch should be easier to fix. This should especially apply to the display and the battery. However, the display is attached to the case of the watch with adhesive. As a result, repairs are not recommended for absolute laypeople.