Best electric vehicles coming to market
The new electric cars coming to our market in 2022 will definitely raise the entire electric vehicle market to a higher and better level.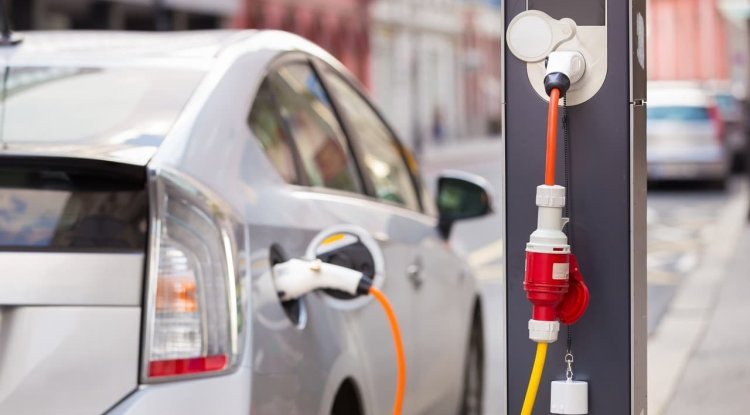 Photo Credits: DepositPhotos
The new electric cars coming to our market in 2022 will definitely raise the entire electric vehicle market to a higher and better level. New electrical systems, more advanced propulsion solutions, better and more durable batteries, and many other important innovations. The electric car market in 2022 will definitely bring a lot of excitement.
If you're wondering which new electric vehicles are coming to market in 2022, be sure to keep reading the text. We will introduce you to some great electric vehicles that have been announced for the next four quarters. Given that production has been shaken a bit due to a shortage of chips, some vehicles could be delayed a bit, but we believe that more or less everything will go according to plan. Here are the new electric vehicles to arrive in 2022:
Audi e-tron S i e-tron S Sportback
Audi has been active for years in the development and presentation of electric vehicles for the future, and for the first quarter of 2022, it has prepared a real treat for us. Namely, two new Audi vehicles should be presented in the first quarter - Audi e-tron S and e-tron S Sportback. The new Audi cars should be powered by two electric motors, and according to current announcements, the maximum power output should be 370 kW.
As befits the Audi brand, the new vehicles will achieve great driving performance. The new upgraded battery will have a capacity of 96 kWh, and its efficiency is about 91%. On average, such a battery should provide you with a range of 418 km, which is a solid result. What is even more impressive are certainly the speeds that the Audi e-tron S and e-tron S Sportback achieve. According to the announcements, the acceleration from 0 to 100 km / h should be only 4.5 seconds, and the maximum speed could go up to 210 km / h. Impressive numbers, and all the details we should find out in the first quarter of 2022.
BMW i4
Another hugely popular European carmaker is set to unveil its flagship in the first quarter of 2022. BMW, just like Audi, has been working on the development and production of electric cars for years, and the new BMW i4 needs a model that will further push this brand in the electric vehicle market. Of course, the BMW i4 will come in several different variants, and the new M series should provide a maximum output power of 390 kW.
The BMW i4 will not bring a mountain of innovation as it is partly built on the already well-established process they have been developing for years at this popular European carmaker. But it will bring a fantastic battery that can cover as much as 590 kilometers on a single charge, which is a really impressive number. It should also be noted that the BMW i4 will have excellent driving performance, and according to announcements from 0 to 100 km / h should come in just 4 seconds.
Ford e-Transit
Ford was a leader in the car industry as we know it today, and now it is facing a new trend of electric cars in which it has yet to fight for its place in the market. But Ford has a wealth of car manufacturing experience behind it and we believe it will do well in the electric vehicle market as well. In the first quarter of 2022, Ford should present its new van, which will be named Ford e-Transit .
Ford e-Transit will bring one refresh in the field of delivery electric vehicles, and all should be enriched with four more new electric models by the end of 2024. The new Ford e-Transit vehicle should have a rear space of 11.3 or 12.4 cubic meters, and the maximum load should be 1.6 tons. We will find out more specifications about the vehicle itself, driving ability, battery, and other details very soon, as early as the first quarter of 2022, when the Ford e-Transit hits the market.
Tesla Model Y
Tesla is still the definitive leader in the electric car market and, overwhelmed by orders, it will certainly be a few years from now. However, the competition in the electricity market is becoming more and more active, so Tesla must develop new models in order to be able to compete with others, but also with itself. In 2022, Tesla will most likely present 3 new cars, the first of which will be presented in the second quarter.
The Tesla Model Y was supposed to be launched in late 2021, but new speculation suggests that the model will be introduced in the first half of 2022. Depending on the version, the model should bring one or two engines with a total power of 393 kW. The Tesla Model Y should bring a distinctive Tesla design that will feature soft lines and an impression of exclusivity. Exactly when this vehicle will appear on the market is not known, but it will be one of 3 new Tesla models.
Mercedes-Benz EQV i eVito
The popular European carmaker Mercedes-Benz in the third quarter of 2022 should also present certain innovations in its electric range. These are electric vans that will be intended for the delivery of goods and passengers, and we should find out more information in the second half of next year. For now, it is known that EQV and eVito should appear on the market.
The popular Vito should appear in the electric edition in 2022, and according to current information, it will come in two different variants - as a delivery car and as a passenger car. It will be a particularly interesting version for travel, considering that we do not have any significant competition in the field of seven-seater passenger vehicles. The EQV should bring a 150 kW engine, which will reach a top speed of up to 160 km / h. A 90 kWh battery of usable capacity should provide up to 356 km range.