Bowers & Wilkins 606 S2 Anniversary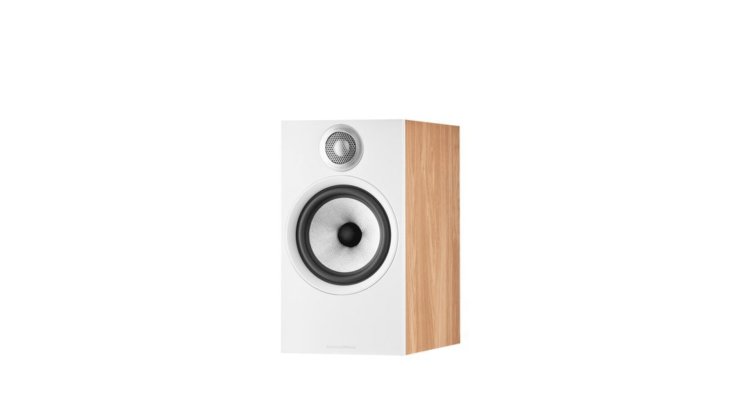 Photo Credits: Bowers & Wilkins/Promo
The basic 600 series is tuned a little more for effect, which appears to correlate to the usual choice of those who seek a fun sound for every occasion. They are ideal for individuals who wish to "sound fantastic at first."
Bowers & Wilkins has been "playing it safe" for a few years now, owing to changes in ownership of the iconic brand - yet while not introducing any new series, they "combed" a lot of its models. This also applies to the basic 600-series, which was dubbed S2 Anniversary.
The line is rather narrow, consisting of three basic models, the center of which is a medium-sized 606 S2 Anniversary shelf, which, like the smaller 607 S2 Anniversary, aspires to be more than just a home cinema effect.
Appearance and construction
Although the existence of a new elegant design is the most noticeable difference in the annual model design, the classic black and white matt variant, appropriate for a solely rectangular baffle, is still available. With a height of 34.5 cm, a width of 19 cm, and a depth of 30 cm, it is significantly larger but still compact, weighing a relatively modest 6.9 kg.
The cabinet is made of MDF profiles, the front wall is isolated from the rest of the cabinet, both speakers positioned in the front wall have covered baskets - the center bass with a ring that also serves as a sound guide, and the elevator is covered with a metal grill.
In the back wall, there is a sturdy plastic casing that forms the outlet of the bass reflex type Flowport (with typical depressions to calm the airflow) in the top half and a classic tray with two pairs of speaker terminals in the lower part.
The heights are a dedicated loudspeaker with a damped tube in the back (which serves as a working chamber). The standard diameter of the aluminum membrane is 2.5 cm. The elevator is followed by a 16.5 cm wide cone of Continuum membrane on the hinge's huge rubber corrugations. Continuum is a material created directly by Bowers & Wilkins as an alternative for Kevlar; it is essentially similar to Kevlar but lighter and stronger.
The frequency switch has also been changed in comparison to the previous version of the model. Although the manufacturer does not specify what has changed, air-core coils or bespoke capacitors are utilized in conjunction with "ready-made" polypropylene types. The crossover frequency is not specified by the manufacturer.
The specifications list a frequency range of 52 - 28,000 Hz (+/- 3 dB), a nominal impedance of 8 ohms (but a drop to 3.7 ohms is permitted next door), and a typical sensitivity of 88 dB / 2.83 V / m.
English Bowers & Wilkins can provide solid standards, not to mention that they are one of the most important, largest, and technically equipped audio technology firms. The basic 600 series is tuned a little more for effect, but it obviously corresponds to the general preference of those who want fun sound for every occasion (ie not only for music, but also for others that are listened to in ordinary households - movies, computer games,…), and the 606 S2 Anniversary clearly stands out.
They are highly alive, dynamic, and because of the more prominent sound, they can be an excellent partner for cheap amplifiers that occasionally suffer from a minor upheaval, and they are generally nice for those who want a "sound at first decent." Be careful not to pair them with an extremely sharp amplifier, but despite their unquestionable degree of efficiency, they play in a fascinating and captivating manner.
Technical parameters
Description: 2-way bass reflex speaker
Converters: 1 × 25mm treble with two-layer aluminum diaphragm, 1 × 165mm mid-bass with Continuum diaphragm
Frequency band (-6dB): 40Hz to 33kHz
Frequency range (+/- 3dB from reference characteristic): 52Hz to 28kHz
Sensitivity (in axis at 2.83Vrms): 88dB
Harmonic distortion - 2nd and 3rd harmonics (90dB, 1m in axis): <1% 100Hz - 22kHz
<0.5% 150Hz - 20kHz
Rated impedance (min): 8 ohm (minimum 3.7 ohm)
Recommended amplifier power : 30W - 120W up to 8 ohm
Dimensions : 345mm x 190mm x 324mm (including grid and terminals)
Weight: 6.9 kg