Cooler Master GP27-FUS and GP27-FQS
With the GP27-FUS and the GP27-FQS, Cooler Master has presented two monitors that combine IPS technology with mini-LED backlighting.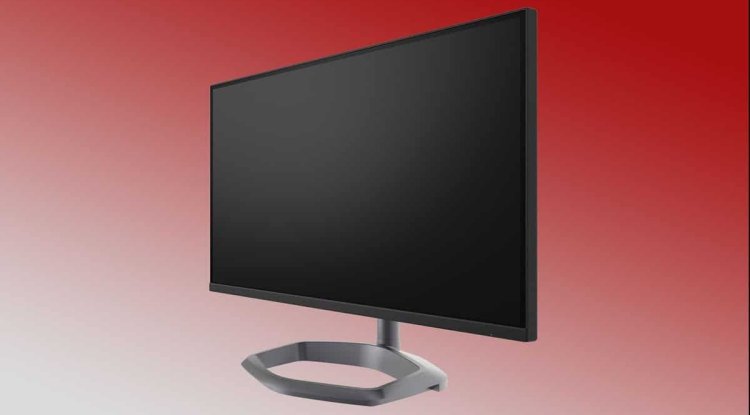 Photo Credits: Cooler Master / Promo
With the GP27-FUS and the GP27-FQS, Cooler Master has presented two monitors that combine IPS technology with mini-LED backlighting.
Cooler Master supplements its range with two monitors that rely on micro-LED technology. The GP27-FUS and the GP27-FQS mainly differ in terms of the panel but are otherwise structurally identical. The highlight of both models is the sophisticated backlight, which delivers SDR up to 600 candelas and HDR up to 1,200 candelas per square meter and allows for quite good local dimming over 576 zones thanks to the mini-LEDs. With these performance values, both devices are certified with HDR 1000.
The difference between the GP27-FUS and the GP27-FQS are the panels, which Cooler Master is also very open about:
The GP27-FQS uses an AUO AHVA IPS panel with 8-bit and FRC, which has a resolution of 2,560 × 1,440 pixels and runs at 165 Hertz.
The GP27-FUS uses an 8-bit AUO AHVA IPS panel with a resolution of 3,840 × 2,160 pixels and a speed of 160 Hertz.
Otherwise, the devices are almost similar. We mentioned the brightness at the beginning, the contrast is specified as 1000:1, which is typical for IPS. Both devices should achieve a response time of 1 ms. The equipment includes one DisplayPort 1.4 with DSC, two HDMI 2.1 up to 48 Gbit/s, one USB Type C with Power Delivery (max. 90 watts), one USB Type B as upstream, two USB Type-A as downstream and two speakers each with two watts of power for rudimentary sound reinforcement. VRR is supported with Freesync Premium.
The base can be tilted and adjusted in height. Mounting on a VESA mount with a distance of 100 x 100 millimeters is possible. Both panels also cover Adobe RGB at 99%, DCI-P3 at 97%, and BT2020 at 83%. What is missing are prices and availability. 700 US dollars then leaked out for the GP27-FQS, with the GP27-FUS it remains a guessing game. It seems that Cooler Master stays a bit below previously introduced devices. Ultimately, however, availability is more important than the price at the moment. If you look at the price comparison, comparably equipped IPS models are much more expensive or not available. The best competition at the moment is provided by the AOC Agon AG274QXM; however, the market could soon be shaken up when Dell subsidiary Alienware launches its $1,300 QD OLED device.
In other news, Cooler Master launched the XG Platinum series of power supplies. This will be the first fully designed Cooler Master power supply platform. The road to this launch was a long one. Originally announced as XG Gold, this series of power supplies has been in development for a long time. After many changes and additional upgrades, this new platform will finally be available to the public in the form of XG Platinum and XG Plus Platinum.