Samsung will use plastic from fishing nets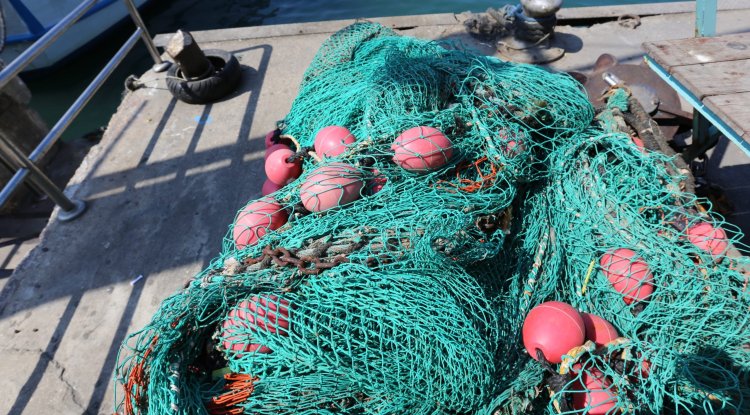 Photo Credits: Depositphotos
Almost everything is already known about Samsung's upcoming Galaxy S22 series of smartphones, but some things still cannot be discerned from leaked renders and advertising photos. For example, the South Korean company reported that it will use a completely new material made of plastic from discarded fishing nets to make its new Galaxy phones.
"Now and in the future, Samsung will include repurposed plastic from the ocean in our entire product offering, starting with our new Galaxy devices to be unveiled on February 9 at Unpacked," Samsung said in a statement.
Namely, they pointed out the fact that many people think that plastic in the ocean is mostly made up of plastic bottles or bags. The reality, however, is different, so the biggest problem is actually 640,000 tons of fishing nets that are thrown into the oceans every year.
"Collecting and repurposing these networks is a vital first step in keeping our oceans clean, as well as preserving the planet and our common future," Samsung said.
Many users, we believe, will welcome this decision of the South Korean company, but it should certainly be noted that it is currently unknown in which parts of the Galaxy phone this new material will be used or to what extent.
We'll have to wait until this week's virtual Unpacked event when Samsung is likely to reveal the Galaxy S22 series and the Tab S8. From 10 a.m. ET on Feb. 9, you can watch the event live online at Samsung.com, and stay tuned to Zexron for additional information.
The environmentally beneficial news comes only a few weeks after Samsung successfully ended a 106-day hazardous spill in Austin, Texas. Over a 106-day period, moreover, 760,000 gallons of sulfuric acid waste were dumped into a drainage pond, effectively eliminating all aquatic life in the nearby tributary.
Recall, according to rumors and leaked information, this year the Note will be reincarnated in a new form, the Samsung Galaxy S22 Ultra. As things stand, this model will bring an S-Pen pen with an integrated slot in the case, and the design will actually look more like a Note than a Galaxy series, primarily because of its square shape. In addition to the largest (Ultra) model, we expect two smaller ones. Galaxy S22 and Galaxy S22 Plus, which will still resemble their predecessors.
For more details about S22 Galaxy, read HERE.