DECEIVED THE ENTIRE WORLD: Unlocking GPU - Virus
Nvidia RTX LHR v2 Unlocker is a big scam and does not contain one, but several crossbreeds and dangerous viruses! Malware affects CPU and GPU.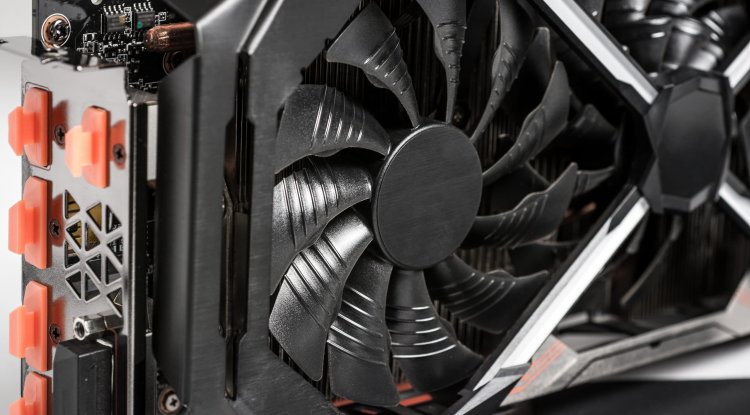 Photo Credits: DepositPhotos
The revolutionary solution announced as a lifeline for Ethereum miners is one of the worst scams and the protection on NVIDIA LHR graphics is not broken!
It turned out that the tool published on the GitHub site, which was supposed to unlock the full potential of Ethereum mining through Nvidia RTX maps, contains dangerous malware.
Toms Hardware, PC Gamer, The Verge and many other global IT sites reported in mid-February the news of unlocking Nvidia RTX LHR v2 Unlocker tools as a hit, causing an avalanche of similar news in all other media, to now turn out to be a great cheat.
According to the initial release of Lite Hash Rate, the software was disabled on Nvidia RTX cards, including the latest versions, with this tool, which was supposed to enable Ethereum cryptocurrency mining at the maximum level.
Unfortunately, this is not the case
The world has sobered up the YouTube channel Red Panda Mining, whose members ChumpchangeXD and Y3TI explained that Nvidia RTX LHR v2 Unlocker is a big scam and does not contain one, but several crossbreeds and dangerous viruses! Shortly afterward, a similar piece of news was published by the Toms Hardware website, which explained that the Nvidia RTX LHR v2 Unlocker check does not bypass the Lite Hash Rate software at all, but instantly infects the computer and makes it extremely problematic.
These cards "could have been unlocked":
Malware within the tool causes a huge increase in CPU and GPU usage, scans disks and who knows what else while spreading rapidly across the system.
In mid-2021, Nvidia added Lite Hash Rate software to its graphics cards, which dramatically shook the cryptocurrency mining market, which had previously virtually devastated the graphics card market and caused so many problems that it affected hardware shortages around the world. Everyone wanted cryptocurrency miners one way or another.
Unfortunately, Nvidia's new move caused a new problem - the huge demand for graphics cards without Lite Hash Rate software, which in turn affected the uncontrolled rise in prices of these pieces of hardware and another imbalance between supply and demand.
If you have ever reached for this tool - save your computer with a complete antivirus by cleaning and scanning the system for possible errors and damaged sections…
Information is the most expensive today. Check everything before you use anything and the slightest doubt can be correct! We hope that at least the prices will be at least more affordable for graphics cards soon…