Top 5 elegant smartwatches for business and sports
Garmin Vivoactive 4S, Garmin Fenix ​​7, Polar Ignite 2, Suunto 7, Suunto 9 Peak. Smartwatch technology makes life easier!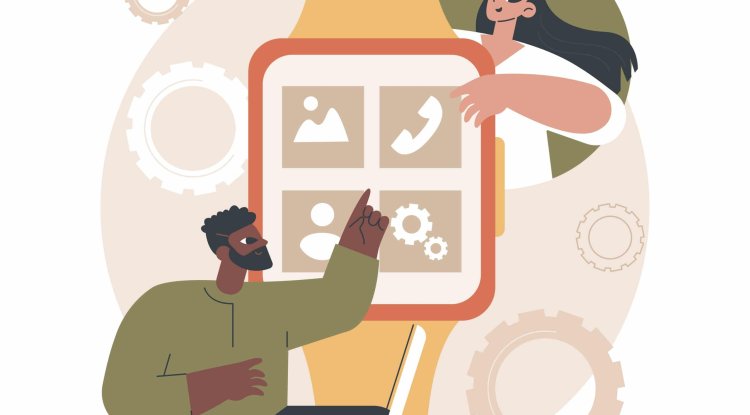 Photo Credits: DepositPhotos
Power of smartwatch technology makes life easier, these little gadgets wrapped around your wrists can also be an ideal fashion accessory because they fit perfectly into any outfit.
Garmin Vivoactive 4S
According to many lovers of fitness and outdoor activities, Garmin smartwatches are ranked among the best in the world. Vivoactive 4S model is sold a lot, thin case hides a wickedly powerful technology that follows every step of the user.
Thanks to the sensors, this watch even records blood oxygen saturation, and provides support during more than 20 exercises such as cardio, strength exercises, yoga and Pilates, which can also be accessed via the touch screen. If you use it only as a smartwatch, its battery can last up to 7 days, or up to 5 hours if you have GPS turned on and listen to music along the way.
In addition to the standard black and gray, the Vivoactive 4S also comes in white with pink-gold details and soft pink with gold elements. These four colors perfectly suit any fashion combination - the watch will look refined with business styling, and charming and unobtrusive with a casual sporty style with a hoodie and jeans.
Garmin Fenix ​​7
For decades, Garmin has pioneered the introduction of GPS navigation innovations in wireless devices and applications. It is important for people who lead an active life to know where and at what speed they are moving, be they mountaineers, skiers, cyclists or runners. That's why this model is the perfect choice for them because it is enriched with many sports functions and precise sensors in a very measured housing that is waterproof to a depth of 100 m and with Power Sapphire solar charging glass (although its battery lasts up to five weeks in GPS mode work).
The Fenix ​​7 is the perfect choice for those who are constantly on the move. Its silicone bracelet does not squeeze and scratch the skin around the wrist and is easy to clean, and there is also the possibility of buying an additional leather or fabric strap for everyday use, which will instantly turn this seemingly more robust smartwatch into a sophisticated fashion accessory that fits perfectly with a shirt and jacket.
Polar Ignite 2
Polar smartwatches are appreciated for the manufacturer's long tradition of heart rate monitoring, but their Ignite 2 is anything but a tiny ECG device worn on the wrist. He accurately measures exercises for more than 130 different sports and gives advice on how to get the most out of your next workout. Using the Nightly Recharge feature, it records whether you have recovered enough overnight, while the Polar Flow app advises how to regulate energy levels during the day.
Polar Ignite 2 is a favorite women's smartwatch because it perfectly combines technological and design aspects - its power is tamed by an unobtrusive and strong case, and with shoulder straps that come in two colors (soft gold and pink) you can express your personality. It is an ideal fashion accessory for all occasions, from summer fluttery dresses to business combinations of trousers and jackets.
Suunto 7
GPS, altimeter, barometer, compass, optical sensors and applications to support and monitor more than 80 different sports - all and more than that has Suunto 7, a Finnish multi-sport watch created for users who play sports every day. What sets these sports watches apart from others is the case with copper details and the possibility to choose several color colors - from classic black to combinations of black with effective lime color for striking fashion expressions, or white with enchanting burgundy color for elegant sports combinations.
Suunto 9 Peak
Suunto 9 Peak is a logical upgrade of a successful predecessor, not only because of the features that improve user performance but also because of the design. The titanium case, which at first glance looks sophisticated and indestructible, contains a handful of sensors, functions and applications for the most difficult sports activities. The Suunto 9 Peak was created to be proudly worn on and off the sports field - small and slim, yet elegant, striking and modern.
Top design and rich technological equipment make it the perfect companion in everyday life, regardless of the weather forecast and what kind of wardrobe you have in your closet.