Decentraland (MANA) - token for virtual reality?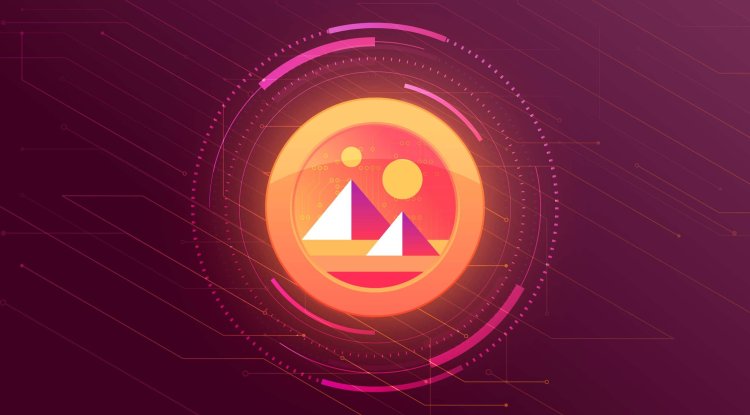 Photo Credits:
Notice: This article is for informational and educational purposes only, and you should not take it as financial advice.
What is Decentraland (MANA)?
Decentraland (MANA) is defined as a virtual reality platform powered by the Ethereum blockchain that allows users to create, experience and monetize content and applications.
In this virtual world, users buy plots of land that they can later move around, build and monetize.
Decentraland was launched after the initial offer of 24 million dollars (ICO), which was conducted in 2017. The closed beta version was released in 2019, and in 2020, it was open to the public. Since then, users have created a wide range of experiences about their plots of land, including interactive games, spacious 3D scenes and many other interactive experiences.
Who are the founders of Decentraland?
Decentraland is co-founded by Ariel Meilich and Esteban Ordano. Both have resigned from key positions in the project, but continue to work with Decentraland as advisers.
Ariel Meilich previously held the role of project manager at Decentraland between 2017 and 2020 and is a serial entrepreneur who has founded several other startups, including an online translation agency and a CRM (Customer Relationship Management) platform. He also worked as an analyst at Charles River Ventures, a prominent Silicon Valley venture fund.
"Esteban Ordano is a former technology leader at Decentraland, and has worked at BitPay Inc. as an advisor to Matic Network, which has run SCS (Smart Contract Solutions) development firm."
Esteban is also credited with co-founding Zeppelin Solutions, a company founded to build blockchain technology infrastructure.
Although Ariel and Estaban are no longer leading the project, the development of Decentraland is still ongoing, and efforts are being directed by the recently established Decentraland Foundation.
What makes Decentraland unique?
Decentraland is built for content creators, businesses and individuals looking for a new art medium, business opportunity or entertainment source.
"Decentraland's game world called "Metaverse" is divided into 90,601 individual EARTH plots, each represented by the ERC-721 irreplaceable token. Each EARTH is exactly 16m x 16m (256 square meters) and can be found at a specific coordinate in Metaverse. "
Although LAND owners are free to develop their plot into whatever they choose, much of the Metaverse is largely divided into several districts, each with a different size and theme. These counties are created through individual sales for MANA tokens, and LAND plots in these counties cannot be traded.
"As of January 2021, Cyberpunk-themed Aetheria is the largest district with 8,008 EARTH tokens."
Decentraland is also one of a growing number of projects that use the structure of a decentralized autonomous organization (DAO) to make management decisions. As a result, MANA token owners control how the world of Decentraland will behave, proposing and voting on updated rules, the specifics of upcoming LAND auctions and the content allowed in Metaverse.
Besides being a creative retail facility, many Decentraland users are currently monetizing their LAND through rental, advertising and paid experience. Similarly, other users generate revenue by creating and selling items on the Decentraland market for MANA tokens.
How is the Decentraland network secured?
MANA is an ERC-20 token, which means it is based on the Ethereum blockchain. Ethereum is secured by a massive decentralized network of miners, working together with thousands of nodes to secure the Ethereum blockchain, and thus MANA tokens, to protect them from attack. As one of the most severely tested blockchains in current use, Ethereum is currently the most popular network for crypto tokens that do not have their own original blockchain.
Where can you buy Decentraland (MANA)?
On about 100 different exchange platforms and one can buy, trade or sell Token MANA.
"In January 2021, Binance, OKEx and Coinbase Pro are among the most liquid exchanges for MANA tokens."
"MANA can currently be traded against Bitcoin (BTC), Tether (USDT) and Ethereum (ETH) and can be purchased with a range of fiat currencies, including KRW and USD."