El Salvador began mining bitcoins with the help of renewable volcanic energy
In Salvador, the first country in the world where bitcoin has become the official currency, the first state project of mining that cryptocurrency powered by clean geothermal energy has now been launched.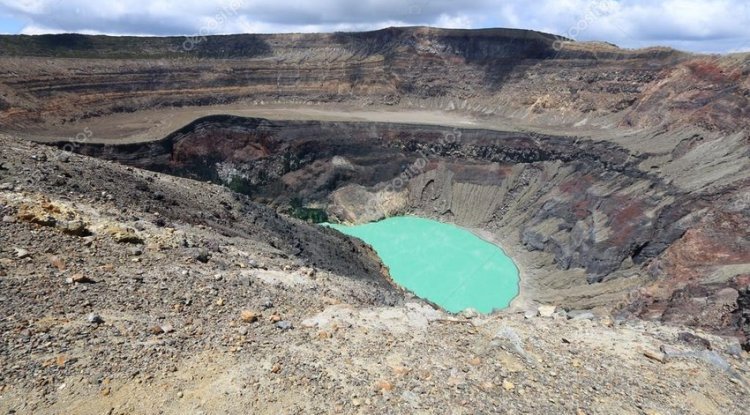 Photo Credits: Depositphotos
Salvador President Nayib Bukele, who was also the initiator of the idea to introduce bitcoin as a parallel official currency in that country, has now boasted about the new project. This country will have its own bitcoin mining plant, based on volcanic energy. Last week, a container with mining computers was delivered near a power plant in El Salvador and connected directly to a geothermal power plant. As proof that the thing works, Bukele also posted on Twitter the first "balance" with mined 0, 00599179 bitcoins.
October 1, 2021
Ecological mining
This project conveys the message that Salvador is committed to the further promotion and application of bitcoin. In that country, also according to information shared by Bukele, already 2.73 million people already use the official digital wallet Chivo (out of a total of 6.5 million inhabitants). It is connected to an average of 180 new users every minute, and it transfers about a million dollars of various payments every day.
Another message that Salvador and its president want to send by bitcoin mining in this way is that of the sustainability of such a project. Namely, the power plant where bitcoins are currently mined energy is obtained from the nearby volcano Santa Ana. It is, therefore, geothermal energy that is considered clean and renewable, and which El Salvador abounds in. This Central American state is sometimes called the "land of volcanoes" because there are twenty of them potentially active there.
Recall, cheap geothermal energy, along with a cold wedge, is the main reason why Iceland is a very popular location to house large cryptocurrency mining facilities. President Bukele hopes Salvador could follow suit.
By: Amber V. - Zexron