Further information on non-K models
A new leak names further key figures for the remaining line-up of Alder Lake-S processors. There is information on base and boost clock rates and the launch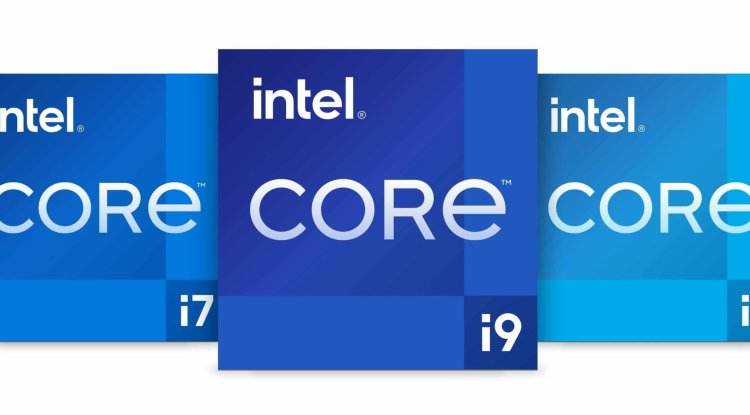 Photo Credits: Intel
A good two weeks ago, the first information on the clock rates of some non-K models from Intel's Alder Lake line-up emerged after the chip manufacturer initially sent CPU models with a free multiplier on the market last month. More information is now circulating on the Internet, naming known and new key figures - including entry-level versions from the Core series.
The listings that were circulated via Twitter by Leaker momomo_us and picked up by techpowerup.com, among others, are a bit cryptic, mind you, but can be sorted based on the previous leak. So Intel could start at the lower end of the Alder Lake-S portfolio with a Core i3-12100, the base clock with 4 cores and 8 threads with 3.3 GHz, and in the boost with 4.3 GHz with 12 MiByte on L3 -Cache working. However, the rumored key figures for the next-best model, the Core i3-12300, with possibly the same number of cores and threads with a slightly increased boost clock of 4.4 GHz, are missing information on the base clock and L3 cache.
In the middle class, the Core i5-12400 and Core i5-12500 should join the K and non-K models of the i5-12600, whereby the i5-12500 should also be available as an F variant without iGPU. In all cases, there are probably only 6 performance cores and 12 threads as well as 18 MiBytes of L3 cache. In return, the gradations in the clock rates in the basic clock are clear. The i5-12400 / F works with 2.5 GHz, the i5-12500 with 3.0 GHz, while the said processors accelerate up to 4.4 or 4.6 GHz in boost. For comparison: The Core i5-12600 achieves 3.3 GHz in the base clock and 4.8 GHz in the boost clock.
Meanwhile, at the upper end are the Core i7-12700 with and without the F-suffix and thus an optional iGPU as well as the Core i9-12900 in an identical constellation. In all cases, the details of the leak correspond to the previous information.
In the same breath, the leaker also mentioned a possible time window for the launch of the rest of the Alder Lake line-up, which falls in mid-January. For the time being, it remains to be seen whether this also means that more cost-effective mainboards will hit the market.
For now, only motherboards with the high-priced Z690-PCH are available for Alder Lake, while entry-level and mid-range chipsets in the form of the B660 and H670 are still a long way off.