Garmin Venu 2 Plus and Vivomove Sport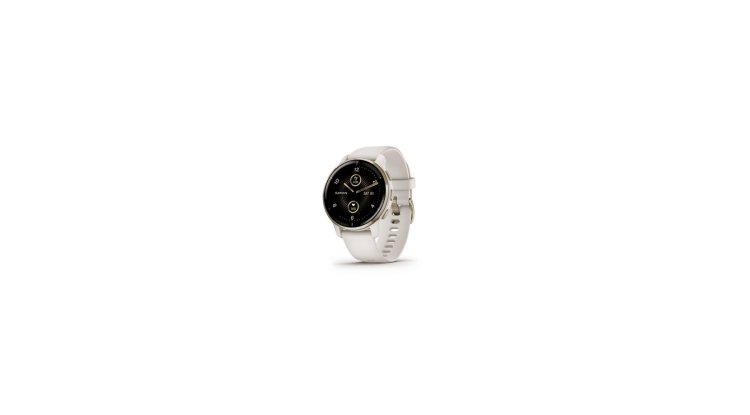 Photo Credits: Garmin/Promo
Receive calls and send messages with the Venu 2 Plus smartwatch and enjoy activities with vivomove Sport.
Venu 2 Plus
When connected to your smartphone, Venu 2 Plus establishes calls, messages, and even access to your phone's voice assistant.
These related features join Garmin Venu Series 2's suite of health, wellness and fitness features, including insightful sleep assessment, stress monitoring, energy monitoring, Pulse Ox1, women's health and a wide range of fitness and exercise monitoring.
Venu 2 Plus has the widest range of 24/7 health monitoring features, including: heart rate (with user-configured high or low readings alerts2), advanced sleep with sleep rating and Firstbeat Analytics insights, breathing activities, fitness age, breathing, Pulse Ox, all-day stress, hydration and women's health (menstrual cycle monitoring and pregnancy monitoring). Body Battery energy monitoring shows how "charged" your body is, as well as the debilitating effects of stress and exercise. The Health Snapshot captures a two-minute window of key health statistics and generates a report that you can share with your healthcare provider.
Venu 2 Plus includes all the latest fitness features recently introduced in the Venu 2 series, including 25+ built-in indoor sports apps and sports apps that require GPS, which includes walking, running, HIIT, cycling, swimming in the pool, pilates, yoga, climbing, hiking, advanced strength training with muscle chart graphics and more.
Venu 2 Plus has 75+ preloaded animated workouts for cardio, yoga, strength, HIIT and Pilates that show proper form and technique in Garmin Connect and on the wrist. Whether you're training for a 5km race or a little longer, the Venu 2 Plus is compatible with Garmin Coach's free training plans.
In addition to being able to make a quick call without asking for a phone, Venu 2 Plus also includes Garmin safety and tracking features such as automatic accident detection (while walking, running or driving) 3 and manually activated help alerts, both of which send a message with the user's location to their emergency contacts. LiveTrack allows friends and family to track user activity outdoors. Users can assign a specific emergency contact that Venu 2 Plus can call, such as local emergency services.
Venu 2 Plus keeps the basics on your wrist with built-in music (download up to 650 songs including playlists from Spotify, Amazon Music and Deezer4), Garmin Pay5 contactless payment and smart call notifications, messages, calendar reminders, social media notifications, breaking news and much more.
The Venu 2 Plus is available in three colors with a 43 mm watch case, stainless steel frame and hardware and a comfortable 20 mm quick-change silicone strap. There's also a durable Corning Gorilla glass screen with an AMOLED screen that's always on by choice.
The watch offers up to 9 days of battery life in smartphone mode and up to 8 hours in GPS mode + music mode, and a fast 10-minute battery charge adds up to 1 day of battery life in smartwatch mode or 1 hour in GPS mode + music.
Vivomove Sport
The Vívomove Sport hybrid smartwatch from Garmin is an addition to the vívomove line that combines the traditional look of an analog watch with the health, fitness and smartwatch features.
Vívomove Sport comes with real hands that tick and move to reveal a hidden touch screen. The watch features a full suite of health and wellness tools, including Body Battery energy monitoring, all-day stress monitoring, advanced sleep monitoring, built-in sports apps with GPS-connected and more.
Vívomove Sport allows monitoring of respiration, blood oxygen levels, stress, advanced sleep (with sleep phases), recording of hydration and 24/7 heart rate (with user warnings for high or low readings).
Body Battery Energy Monitoring shows current body energy levels which can help plan workouts, major events, and understand when it's time to slow down, and there are women's health features, including menstrual cycle monitoring and pregnancy monitoring.
As its name suggests, vívomove Sport is as good a choice for the gym as it is for going out on the town with friends, and includes a range of features that allow for an active lifestyle.
Main features from
Garmin.com
• Includes built-in sports apps for yoga, strength, pilates, cardio, treadmill, biking and more.
• Connects to a GPS-compatible smartphone to accurately track distance and pace while walking outdoors, running and cycling.
• Track activity throughout the day with step counts, calories burned, intensity minutes and more.
• Security and tracking features send a message with the user's location to their emergency contacts3 giving them a sense of security when they are out.
• Battery life up to 5 days in smartwatch mode with up to another day in clock mode (hands only).
• Smart notifications for incoming calls, text messages, social media updates and alerts. Android users can reply to messages. See what the day brings with a dedicated calendar screen.
• Health and fitness data live in one place in the Garmin Connect app where users can connect, compete and share.
• Vivomove Sport can be used with Android or Apple smartphones.