Geforce RTX 2050 is 23% faster than GTX 1650
Some gamers switched to laptops, which now contain very powerful GPUs. Nvidia has caused a lot of confusion here with model variants with different TDPs.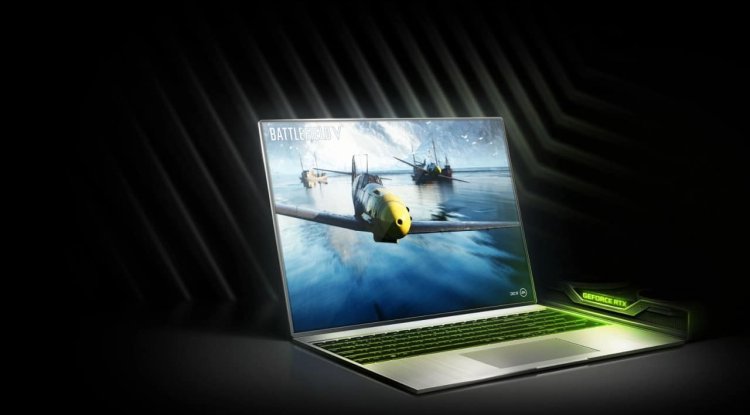 Photo Credits: Nvidia / promo
During the GPU shortage, some gamers switched to laptops, which can now also contain very powerful graphics cards. However, Nvidia has caused a lot of confusion here with model variants with different TDPs. This continues with the new Geforce RTX 2050, because, contrary to what the name might suggest, the card does not rely on Turing, but amps. Therefore, read more about the first benchmarks of the new GPU below.
While the nomenclature of Nvidia graphics cards usually makes sense in the desktop area, the same cannot be said for the mobile area. In the desktop area, apart from the GTX 16xx models based on Turing, it can be assumed that an Ampere graphics card will be marketed as the RTX 30x0 (Ti). The same applied to the predecessor models of the Turing architecture. Now there are the first benchmarks of a new laptop GPU that contradicts this nomenclature. Contrary to what the name suggests, the RTX 2050 is not based on Turing, but on the latest ampere technology.
In the first comparison with a mobile GTX 1650, the Chinese manufacturer Mechrevo found that the new RTX 2050 achieved approx. 23% more points in the 3D Mark Firestrike and thus came to a score of 9,679 points. This is roughly comparable to the desktop model of a Geforce GTX 1650, which scores about 9400 points. Compared to a Geforce MX 450, the performance of the new RTX 2050 is 134% higher and should be roughly comparable to the Geforce MX 570, which has the same GPU configuration.
The RTX 2050 is said to be equipped with a GA107 GPU and bring 2,048 CUDA cores. Compared to the MX 570, however, the memory is doubled from 2 to 4 GB and also faster at 14 GBPS compared to 12 GBPS. The GPU boost clock is said to be a maximum of 1,477 MHz and the card is said to be available in various configurations from 30 to 45 watts. The launch is expected for this spring, without a specific date being known so far.
In other news, the revolutionary solution announced as a lifeline for Ethereum miners is one of the worst scams, and the protection on NVIDIA LHR graphics is not broken!
It turned out that the tool published on the GitHub site, which was supposed to unlock the full potential of Ethereum mining through Nvidia RTX maps, contains dangerous malware.
Toms Hardware, PC Gamer, The Verge, and many other global IT sites reported in mid-February the news of unlocking Nvidia RTX LHR v2 Unlocker tools as a hit, causing an avalanche of similar news in all other media, to now turn out to be a great cheat.