Popularity of Halo Infinite games falling
It was recently revealed that Halo Infinite has dropped out of the top 5 most played Xbox games. 6th on the list behind Roblox.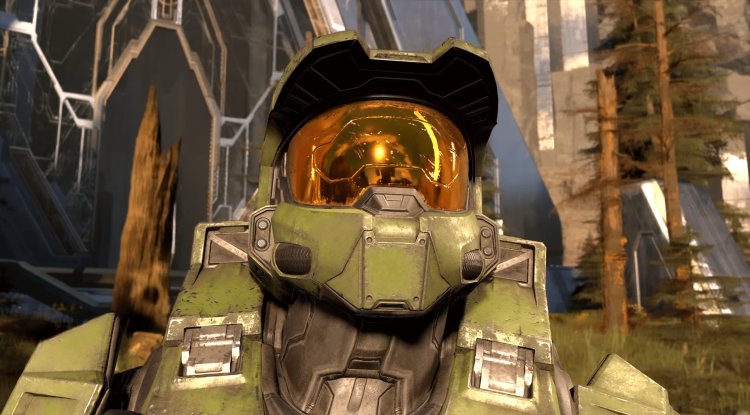 Photo Credits: HaloInfiniteSteam/Promo
It's hard to overestimate the excitement of the Xbox community after the sudden release of multiplayer for Halo Infinite on November 15th. After a break of more than six years, Master Chief has finally returned to a new major game and brought a fun multiplayer experience along with it. As might be expected, this initial hype brought the game to heaven on the charts on Steam and Xbox consoles. It even managed to have the most successful launch in the history of the Halo franchise, with more than 20 million players testing the game. Despite this strong start, new data suggests his success could be short-lived.
It was recently revealed that Halo Infinite has dropped out of the top 5 most played Xbox games. 6th on the list behind Roblox. By comparison, other popular shooters like Fortnite, Call of Duty: Warzone and Apex Legends sit in front of Halo Infinite. In addition, the latest series of the Halo series has started to lose players on Steam, as it is currently outside the top 100 platform games according to Steam Charts. Add to that the declining number of viewers on Twitch and the situation doesn't look too promising.
Among the possible reasons why players stopped playing Halo Infinite, one of the most significant factors is connection issues. While this isn't the only problem the player base faces, it's arguably the most frustrating as it directly affects multiplayer play. Since the launch, players have had to deal with many annoying problems, such as de-synchronization that causes players to be randomly teleported to the map. In addition, Big Team Battle, the classic gameplay of the series, could hardly be played for weeks due to complications in finding a partner.
Despite recent developer patches that have reportedly fixed some of these problems with connecting to Halo Infinite, it might be too late for some players. Aside from the stability issues affecting multiplayer, another contentious area at Halo Infinite is cosmetics. While this problem does not directly affect gaming, many fans believe that items available at the in-game store are unfairly priced. Furthermore, most of the same fans felt that the advancement of Season 1's Battle Pass was too slow at launch. While it's worth noting that developers have sought to improve these systems over the past few months, many players still feel there is still work to be done.
In addition to these problems at Halo Infinite, another factor related to the reduction in the number of players could be the lack of in-game content. For example, players continue to wait to include Forge mode and campaign collaboration, the core products of the series. To make matters worse, the scheduled update of these features for January has been postponed. This has led many to question when these long-awaited ways will come into play at all.
Another factor contributing to poor player retention could be the lack of popularity of scorers in the arena. Compared to other types of games, shooters in the arena make up only a small portion of the game cake. As mentioned in the 5 most played Xbox games, some of the most popular titles in the industry are battle royale games. Although rumors of a Halo Infinite battle royale have been circulating for months, there are currently no official words from 343 Industries about including this type of game in the future. As a result, it looks like the game will continue as just an arena-style shooter for the foreseeable future.
Halo Infinite is available on Windows computers, Xbox One and Xbox Series X / S consoles.