Leaker shows a new image of map "Exposure"
The well-known data miner and leaker "temporyal" reported some time ago about the upcoming Battlefield 2042 map "Exposure".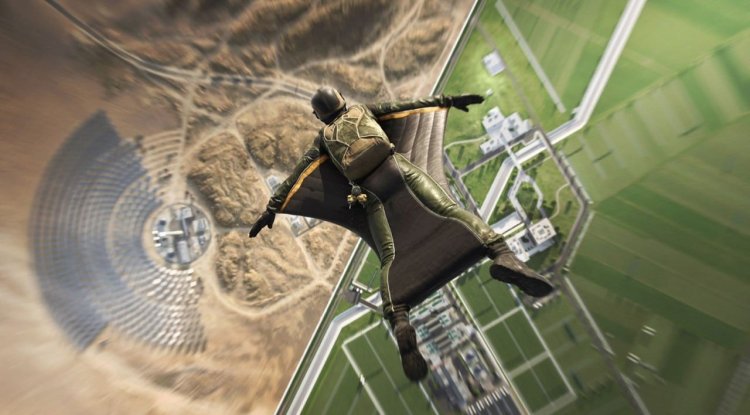 Photo Credits: Electronic Arts / Promo
The well-known data miner and leaker "temporyal" reported some time ago about the upcoming Battlefield 2042 map "Exposure". Now he has posted a high-resolution image of the map on his Twitter channel. "Exposure" is expected to come into play with Season 1 of Battlefield 2042.
The well-known leaker temporyal has again found new details about upcoming Battlefield 2042 content. This time it's about the upcoming map "Exposure". Data miner had already reported on the map last December, which is said to play in British Columbia, Canada. Now "temporyal" shows another image that should show the map in even more detail.
https://twitter.com/temporyal/status/1496832655425425413?ref_src=twsrc%5Etfw%7Ctwcamp%5Etweetembed%7Ctwterm%5E1496832655425425413%7Ctwgr%5E%7Ctwcon%5Es1_&ref_url=https%3A%2F%2Fwww.pcgameshardware.de%2FBattlefield-2042-Spiel-73341%2FNews%2Fneues-Bild-von-Karte-Exposure-1390074%2F
Via its Twitter account, temporyal shares a high-resolution image that appears to show the Exposure map. A varied landscape can be seen in the image, which appears to be based on the artwork. Mountains overgrew with grass alternate with dense trees. A small valley with a river can be seen in the distance. Several roads lead through a dense forest. A few buildings can be seen in the distance on the mountain slopes.
The map should take place in the Canadian mountains. The area was shaken by a devastating earthquake, exposing a secret research laboratory. The story of the card would revolve around Russia assuming the newly discovered facility has military weapons and sending out troops.
Exposure is said to be coming to Battlefield 2042 with Season 1. This should actually appear in early 2022. Along with other updates, however, the first season has also been postponed. Electronic Arts and DICE now plan to release the season in early summer. Until then, however, further patches are to be released, which should take care of the scoreboard, VOIP, or the player profiles and an improved ping system, among other things.
In other news, professionals are withdrawing, viewers on Twitch are dwindling and the number of players has also been falling for weeks. Age of Empires 4 is currently bugged. Since the release in October 2021, the strategy game has been losing more and more users and has even had to admit defeat to its predecessor Age of Empires 2.
Although Age of Empires 4 didn't start without errors, things looked quite rosy for the new strategy part at the beginning. Three days after its release, the title already broke a new player record for the series. Then followed an all-time player high of a good 73,629 simultaneous strategists on Steam. Not much came after that, though, judging by player counts on Valve's platform. Age of Empires 4 users are currently running away in droves.