Here's What Really Happened With China's Crypto Ban!
No, China Didn't Just Ban Crypto (Again): Here's What Really Happened!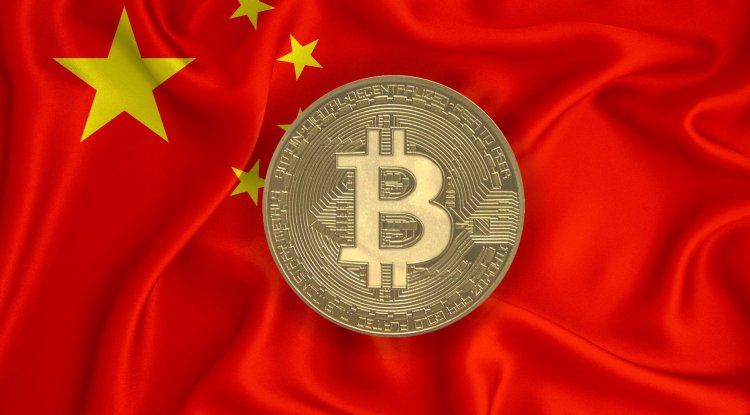 Photo Credits: DepositPhoto
Recently there have been reports about China banning cryptocurrencies and they appear to be somewhat wide of the mark, even though the top three financial bodies have all announced that the companies in China are forbidden from offering any services related to cryptocurrencies to their clients.
Shanghai Securities News and the state-run news agency Xinhua published a statement from the National Internet Finance Association of China, the China Banking Association, and the Payment and Clearing Association of China on them reminding companies that they are not to provide any crypto services, from crypto savings, trust or pledging services to issuing financial products related to crypto-assets.
The announcement also stated that financial institutions and payment companies couldn't offer their customers any services that have anything to with crypto like trading, settlement, registration, and clearing as it is illegal.
State-run media outlet CCTV channels also published the statement, as well as the official WeChat page of the central People's Bank of China (PBoC).
However, almost all of the Chinese media outlets added that the announcement was made in order to prevent "the risk of cryptocurrency trading speculation," and to dampen "hype." The central bank did the same.
The matter was also reported by Reuters, which mistakenly understood this decision as some completely new ban. Of course, many China watchers and Chinese-speaking crypto enthusiasts were eager to point out their mistakes.
Reuters was accused of spreading "FUD" by the angry commenters, while one of them explained that the announcement only repeated "an anti-speculation law from years ago."
Someone also pointed out that the announcement was not made by the central bank, even though they published it.
Nevertheless, after the news came, most cryptocurrencies like Bitcoin, Ethereum, and multiple altcoins had a change in their value. For example, Bitcoin plummeted from over $45,500 to under $43,000 before it rebounded. Ethereum also took a dive from almost $3,550 to $3,291.
Today, at 16:32 UTC, Bitcoin is down by almost 1% and trades at $43,114, while Ethereum is up by more than 1% and trades at $3,359.
A warning was published by the three bodies, about the "speculative" nature of crypto trading, stating that it is predisposed to "seriously infringing" on the security of investors' assets – and that it could potentially disrupt "the existing economic and financial order."
The bodies provided a warning about "not being issued by a monetary authority" and "should not be used as currency" in China by way of common rhetoric used among regulatory financial bodies worldwide.
Without forcing any new rules on the people, the bodies just brought attention to the "Chinese judicial practice" statement about "crypto transactions not being protected by law," which automatically meant that should investors have any losses, it is no one's fault but their own.
It was also pointed out that crypto "exchange services with the fiat yuan and foreign currencies" are still against China's law.
Bejing has done a sweeping crypto crackdown in September 2017, which caused the crypto exchanges to close and initial coin offering (ICOs) to become outlawed. The nation still allows individuals to have some crypto assets, furthermore, the over-the-counter (OTC) trade is still popular, as well as the mining industry which attracts people from all over the world.
By: Nitza - Gossip Whispers